Everyone will laugh at the BMW i5's new appearance.
admin
June 1, 2023
148

10 minutes read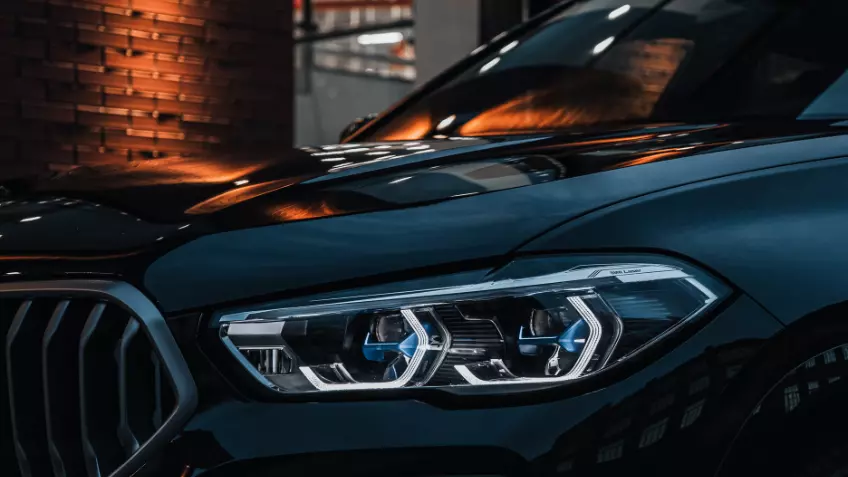 Promised thing, due thing. The car manufacturer BMW, after discussing its development strategy that it gradually wants to base on electric, decides to pass the second and unveils the latest generation of its 5 Series.
These sedans, in addition to being offered in an all-electric version, break the brand's traditional aesthetic codes. Inspired by its big sister, the i7, but with less massive shapes, this eighth generation of the i5 is available in two totally electric versions.
The first version, the BMW i5 M60 xDrive has a power of 601 horsepower. Both engines, integrated into the front and rear axles, allow an electric all-wheel drive. When the M Sport Boost function is activated, this car can then shoot down the 0 to 100 km/h in 3.8 seconds, for a maximum speed of 230 km/h.
The second version, the BMW i5 eDrive40, also 100% electric, has an engine capable of generating a maximum power of 340 horsepower. Less powerful than its sister, it still manages to go from 0 to 100 km/h in 6 seconds, while its speed can peak at 193 km/h.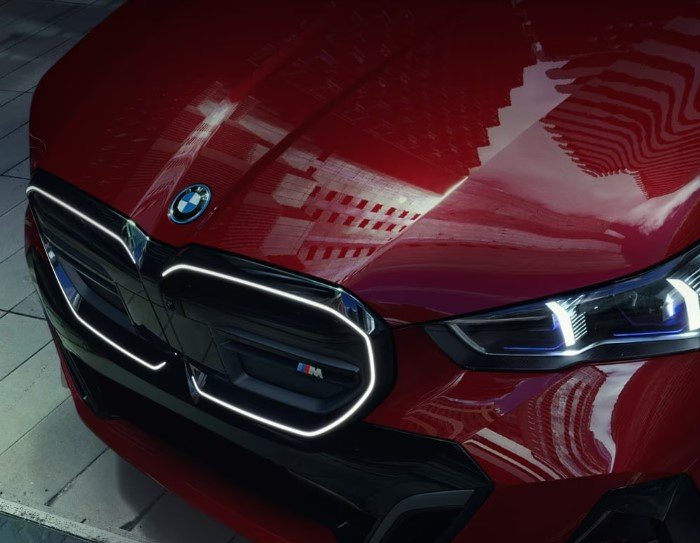 Both vehicles have engines powered by an 81.2 kWh battery, which allows a range of 516 km for the first version, while the second can drive for 582 km.
Charging these BMWs is made easier thanks to the Plug & Charge function that allows the vehicle to automatically authenticate at public charging stations. It is therefore no longer necessary to have a dedicated application or recharge card.
As usual, this Series 5 does not skim on equipment of all kinds, for an ever more comfortable ride. These cars therefore have an M Sport braking system, Adaptive Pro suspension and four-wheel steering.
With this 5 Series that gives pride of place to electric, the car manufacturer BMW does not forget the thermal engines. Two four-cylinder gasoline and diesel blocks, holding 208 and 197 horsepower respectively, are added to this generation.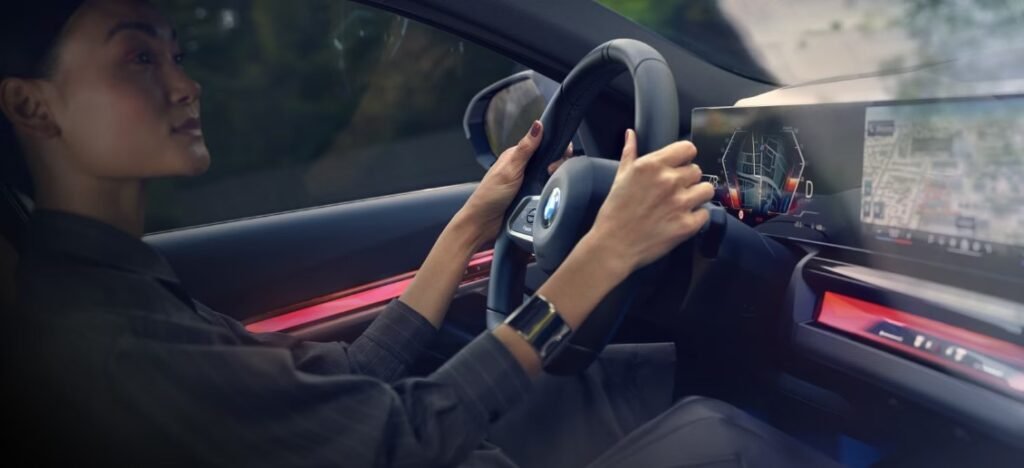 A totally new aesthetic
BMW innovates not only mechanically, by offering its new products an electric motorization, but also aesthetically. The design is indeed completely revised: the front panel now displays an imposing grille, incorporating a double bean, the trademark of the German manufacturer.
The back is also unprecedented, since the trunk cover, very inclined, gives the whole a "stretrained" look. In terms of dimensions, this sedan gains 97 mm in length, and 32 mm in width, which allows it to reach 5.06 meters long and 1.90 meters wide. The total wheelbase of these sedans is therefore 2.99 meters, making them the largest models in this category.
LET THE i5 LOOK OUT FOR YOU
The cabin is also new: most physical controls disappear, to give way to a dashboard crossed by a BMW Interaction Bar in a crystal structure as well as touch controls.
Finally, many increasingly innovative technologies appear on this Series 5: after parking assistance, it is now the active lane change assistant, with activation via the gaze, that is integrated for the first time into Series 5.
Thus, if the car suggests a possible lane change, a simple look in the rear-view mirror will confirm the maneuver. Video streaming also arrives via the Air Con sole platform, allowing passengers to have fun during waiting times at charging stations.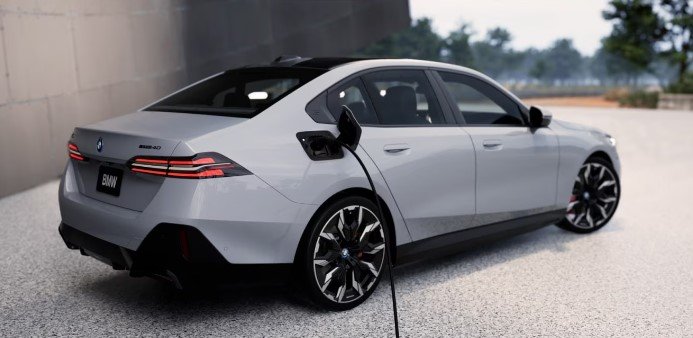 Both models, available from October 2023, will be sold at a price of 76,200 euros for the BMW i5 eDrive40, and 107,500 euros for the i5 M60 xDrive.
Charge Easily Everywhere
Every BMW i5 includes the Flexible Fast Charger – a portable device for optimized charging from any 120V or 240V outlet. For consistently faster speeds at home, the BMW Wallbox is available for professional installation in your garage.
An Expansive Network
Electrify America is the largest open DC Fast Charging network in the US. Enjoy two years of complimentary 30-minute charging sessions with your i5 at Electrify America stations.
Plug and Charge
The new Plug & Charge function allows for the most convenient public charging experience. Just plug in your i5 at an Electrify America station, and the charging station will automatically process payment authentication and initiate the charge.