The Expedia Rewards loyalty program's comprehensive guide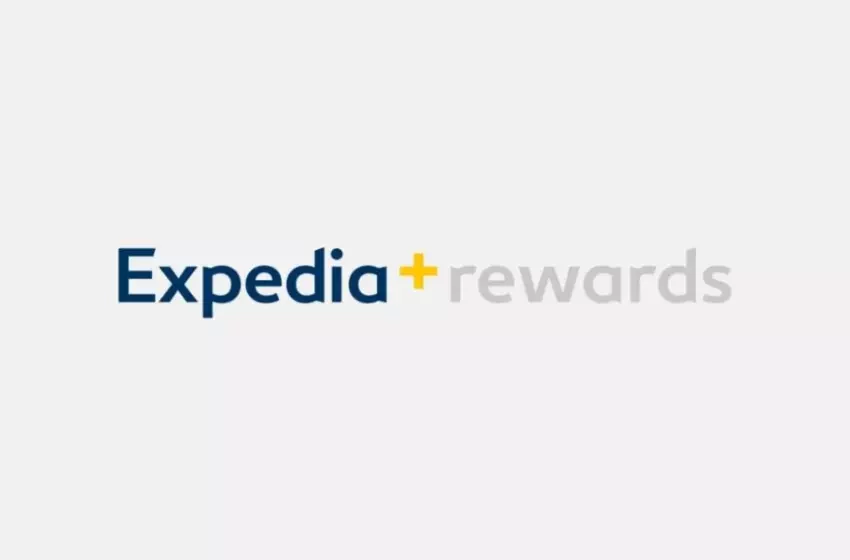 With the perks I receive on-property and the hotel points I collect for my reservation, I try to make the most of every hotel visit (that I can then redeem for future stays). Typically, to ensure I earn elite status qualifying nights, enjoy elite status advantages, and accrue points, I must make a direct reservation with a major hotel chain on their website (Hilton Honors is currently my go-to program). I haven't invested a lot of time in Expedia Rewards, the membership loyalty programme for Expedia members.
Expedia Rewards is a points and miles alternative since you can earn Expedia points, even if it might not be as as rewarding as the fantastic Hotels.com Rewards third-party hotel booking loyalty programme. Here is all the information you require regarding the Expedia loyalty programme.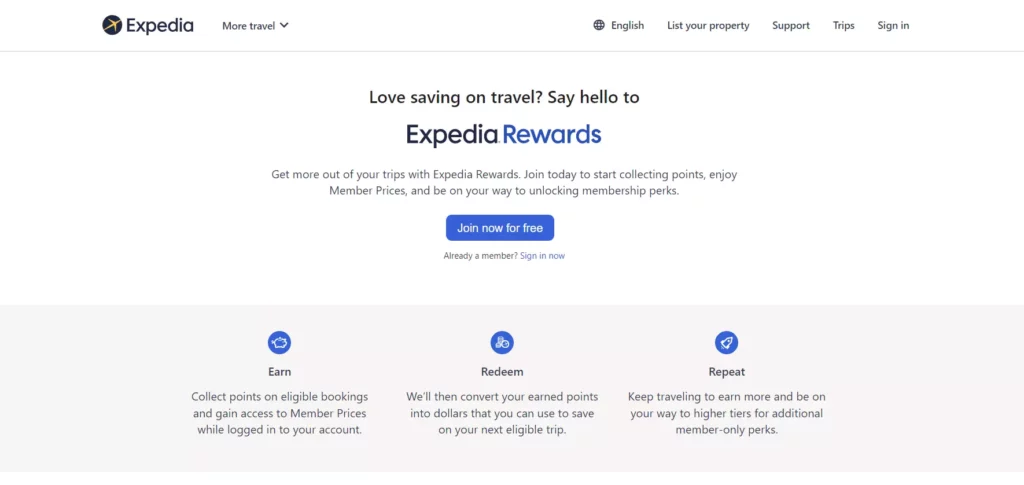 Expedia Rewards Basics
Expedia is an online travel agency with over a million listings for lodging. Expedia Rewards now solely covers Expedia, despite the fact that the Expedia Group employs over 24,000 people across 30 countries and owns platforms like Hotels.com, Vrbo, Orbitz, Trivago, and Wotif. It is not a hotel chain, an airline, and neither does it own any real estate or run its own aircraft. As with Skyscanner or Google Flights, it is a site that lists hotels, flights, automobiles, and activities that you can book. Every year, the website books a few hundred million hotel nights.
Why would you prefer Expedia over booking directly with the hotel when you won't earn your regular hotel programme points or elite status nights?
Expedia Rewards has a conventional points-based loyalty programme, unlike its rivals and affiliates in the hotel industry like Hotels.com, which offers a clear "11th night free," or Booking.com, which gives reductions on room rates and the occasional additional perk to loyal clients.
Earning Expedia Rewards Points
For every $1 you spend with the programme on lodging, transportation, packages, and activities as well as for every $5 you spend on airfare, you'll earn one Expedia Rewards point. This makes the programme special since you can use it as a one-stop shop to plan your next trip because you can earn points for both hotel stays and flights. When you make a reservation using the Expedia app, you will earn twice as many points.
Therefore, if you used the Expedia app to book a $1,000 airfare and a $1,000 hotel, you would receive an astounding 2,400 Expedia Rewards points.
As a base Blue member (the program is free to join), you'll receive:
Access to member prices.
The opportunity to earn triple points at VIP Access properties.
Hotel price guarantee (conditions apply).
The member rates discount might help you save a little money on your lodging, but the primary advantage of the Blue level is the chance to accumulate Expedia points for every dollar spent. Where member prices were offered, I mainly noticed discounts of 10%, however occasionally I saw discounts of up to 19% on London hotels for 2023.
For each booking you make as an Expedia Rewards member, you will collect "Trip Elements" as follows:
1 per flight ticket.
1 per hotel room per night.
1 per vacation rental night.
1 per car reservation.
1 per cruise cabin night.
1 per activity ticket.
The minimum spending requirement for each trip component is $25, which should be easy to accomplish with the aforementioned purchases.
After earning 10 trip components in a calendar year, you are granted Silver membership rank. You will then receive double base points for every subsequent booking, which translates to 2 points for every $1 spent on hotels, cars, packages, and activities (3 points for every $1 when booked through the app), and 2 points for every $5 spent on flights (3 points for every $5 when booked through the app). When offered, VIP Access properties also offer free breakfast or spa credits.
You become a Gold member whenever you have 25 trip elements in 12 months (so 15 trip elements above Silver). At this level, you will earn triple base points for all subsequent bookings, which translates to 3 points for every $1 spent on hotels, cars, packages, and activities (4 points for every $1 when booked through the app), and 3 points for every $5 spent on flights (4 points for every $5 when booked through the app). When offered, VIP Access properties also offer free room upgrades and late checkout.
Only when you are signed into your Expedia Rewards account on a desktop, mobile device, or an app can you earn these points for making a reservation. Please remember to check in before making a reservation since points won't be given retrospectively if you forget. If you cancel your trip, you won't receive any points; points will start to appear in your account between 30 and 90 days following the conclusion of your stay.
Redeeming Expedia Rewards Points
Redemptions are incredibly simple. Expedia Rewards points are worth approximately 0.7 cents apiece, making 1,000 points roughly $7. For every 140 Expedia Rewards points you redeem, you'll save $1 on a subsequent booking. There is no need to check the availability of awards because you can use your points to buy anything.
Here's another perspective on the matter: The 2,400 points you would get from the reservation, using the $2,000 trip and hotel ticket example above, would be worth about $17. Earning $17 worth of value on a $2,000 booking is not very impressive because it amounts to less than 1% off rather than 10% off when compared to saving 10% off each hotel stay with Hotels.com (through the 11th night free). This program's appeal is that you can use your points for experiences rather than just lodging, such as flights, car rentals, and vacations. Just that this programme has really low earning rates.
If you don't earn or use any points for more than 18 months, your points will expire.
Note: You can also use Citi ThankYou or American Express Membership Rewards points to pay for your Expedia travel, and doing so will still earn you Expedia Rewards points.
Will Expedia Rewards Continue In 2023?
The Expedia Group, which owns the travel sites Expedia, Hotels.com, Orbitz, and Vrbo, announced intentions to converge and broaden its reward programmes in 2021. This action would create "the most comprehensive travel rewards offering in the market," according to the Seattle-based business.
One Key will be the name of the new loyalty programme, which will debut in 2023—a little later than originally anticipated (though as 2022 comes to a close, there is still no launch date). There will be no cost to join the unified programme.
According to Expedia, the new programme will benefit more than 154 million active loyalty members. One Key will combine four already-existing programs—Expedia Incentives, Hotels.com Rewards, Orbitz Rewards, and Ebookers Bonus+—and will provide rewards to customers for the first time through companies like Travelocity and Vrbo that did not previously have a loyalty programme. All Expedia Group businesses, including distant ones like Australia's Wotif and the United Kingdom's Ebookers, will take part.
Given that there was no debut date as of November 2022, One Key is anticipated to launch in 2023 later in the year.
When To Use Expedia Rewards
It's still preferable, in my opinion, to make your reservations directly with those hotels in order to achieve hotel elite status and receive perks and points if you frequently stay at big hotel chains like Hilton, Hyatt, Marriott, and Radisson. Top-tier membership in a hotel loyalty programme is very lucrative, and you can easily get bonuses worth thousands of dollars every year.
When looking for remote locations where there might not be any brand hotels, Expedia is the best option. It's useful, for instance, if you want to reserve a boutique hotel or a special property or if you have a one-time stay at a chain hotel that you'll never (or hardly ever) use again. Expedia can be a useful way to get some benefits (such that up-to-10% discount) at many different, unaffiliated locations if you're a "free agent" who has no connection to any one particular hotel chain or programme and won't stay long enough to achieve elite benefits with a particular hotel loyalty programme.
Consider using a Virtuoso agent or Amex Fine Hotels + Resorts when booking a luxury hotel and weigh the advantages of doing so against any savings you could make using Booking.com for a future trip.