Flash Sale Ends Soon On Wakefit.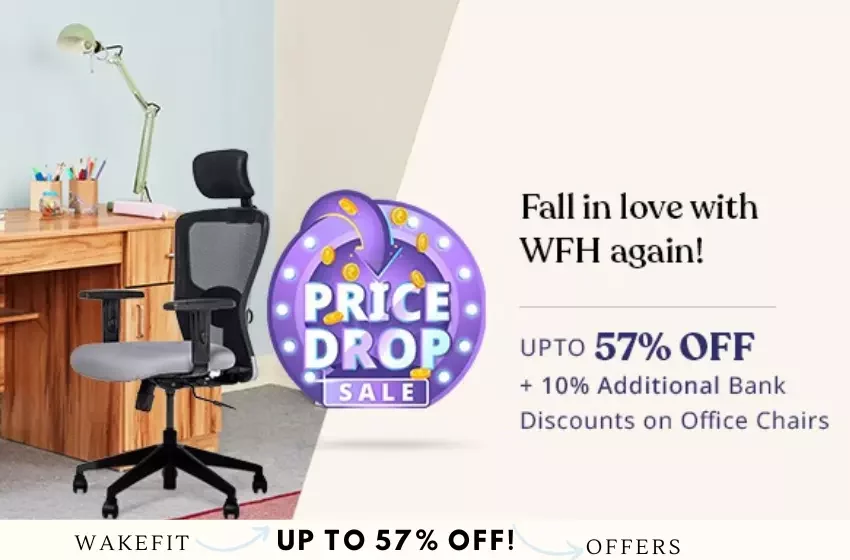 There are multiple active promotions on Wakefit, and this give a short examines them in detail, including how to claim them and any applicable terms and conditions. Away We Go ⬇️
Terms & Conditions 📜 about Flash sale !
Use FLASHSALE Code :
Applicable only on a few products
Bath mats – Rs.269 onwards.
Wardrobe – upto 32% off.
Teak Beds – upto 27% off.
Hanging Pendant – upto 58% off.
Accessories – upto 48% off, starting from Rs.269.
*Note This offer is valid until 30th Mar 2023, Tomorrow is the last day of this offers.
---
Flash Sale Gets Up to 62% Off + 10% Off On Selected Methods
Save an Additional 10% with Preferred Payment Options. Here, you can quickly access the information you need.
KOTAK CARDS : Extra 10% discount Up to INR 1000 On Cart Value | Min. Transaction Value 5000 INR | Valid Till 31st March.
TWID WALLET : 10% Cashback Up to 500 INR On Cart Value.
MOBIKWIK : Cashback Up to 1000 INR On Cart Value | Min. Transaction Value 5000 INR.
All the information you need to take advantage of these deals is listed above; please read it over and then follow this link to the official website where you can make your selections and take advantage of the steep discounts.
PAY LESS, SHOP MORE 🛒
See Top Deals On Wakefit Products
Seeking the most affordable prices on beds, sofas, and decorative accents for your home? Try what Wakefit has to offer!
You may save big on anything from our flagship Orthopedic Memory Foam Mattress to our high-quality, ergonomic furniture and beautiful home decor and accessory selection.