Diwali Sweets Recipes Festive Flavors 2023
Octanews
November 3, 2023
44

28 minutes read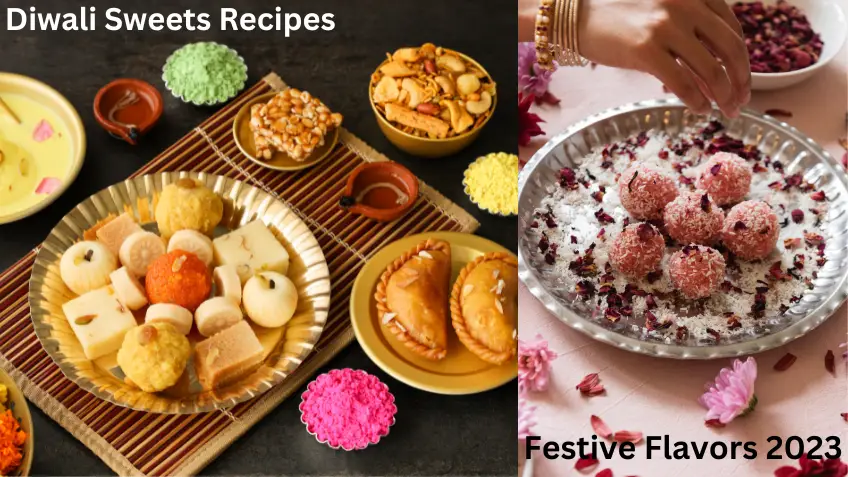 Glistening diyas, sparkling fairy lights, sweets and snacks that glitter the eyes and soul, and joy all around – this is the Diwali festival in India. Popular under the sobriquet 'festival of lights,' Diwali in 2023, falls on November 12. Since the festivities also mean the most delicious Diwali Recipes, both sweet and savory, I am sharing a personal favorite collection of 121 Diwali Sweets here. From ladoos and kheers to halwas and more – this list has a choice of mithai (sweet), that everyone can enjoy during the Diwali festive season.
Significance of Diwali :
The most common and celebrated story that is associated with Diwali festival is that of Lord Rama returning to Ayodhya along with his wife Sita and younger brother Lakshman after executing Lanka's demon king Ravana.
To welcome them, Ayodhyavasis (people of Ayodhya) adorned their homes and streets with clay lamps.
Thus, the lit festivities, of which sweets too are an important part, signify that good is always triumphant over evil. Diwali also symbolizes hope over despair, light over darkness and knowledge over ignorance.
This is the reason different types of Diwali Recipes and Diwali Sweets are an absolute must while celebrating the Hindu festival of Diwali.
Table of Contents
Significance of Diwali
Diwali Festival – A Sweet Affair
121 Diwali Sweets
Popular Sweets
Laddo Recipes
Kheer & Paysan Recipes
Barfi Recipes
Halwa Recipes
Homemade Sweet Snacks
Cakes & Desserts Recipes
Diwali festival is usually a 5-day long affair, with each day signifying a particular thing. Here is what each day means:
First day – Dhanteras or Dhanvantari Triyodashi; it is believed that on this day the God of medicine, God Dhanvantari, emerged out of the ocean and with him, brought the science of Ayurveda for mankind.
Second day – Naraka Chaturdashi or Choti Diwali; according to legends, on this day Lord Krishna, Satyabhama (Krishna's wife) and Goddess Kali killed the demon Narakasura. Another reason supporting the theory of victory of good over evil.
Third day – Lakshmi Puja, Badi Diwali or the actual day; this day is when Goddess Lakshmi is worshipped as it is believed that it is on this day, she descends to Earth to bless everyone with happiness, luck and prosperity.
Fourth day – Govardhan Puja; it is believed that on this day, the people of Vrindavan were asked by Bhagwan Krishna, to offer their prayers to a hill named Giri Govardhan instead of Lord Indra.
Fifth day – Bhai Dooj; on this day, the bond between brothers and sisters is celebrated and honored. According to Hindu mythology, Yama, the Lord of Death on visiting his sister Yamuna, gave her a boon. This was whoever visits their sister on this day, shall be freed of all sins and will achieve moksha.
Diwali or Deepavali is truly the festival of lights, festivity and celebration. Since no major festival or any other special occasion is complete without sweets, so is the case with Diwali as well.
Also, because the real essence of Diwali festival lies in the victory of good over evil, sweets are a must to commemorate this success.
Thus, an important element in the festivities. Traditionally too in India, sweets are offered to Gods and Goddesses and made with purity and devotion.
I would suggest that you make sweets or mithai at home (just like olden times) rather than buying from the market.
This way, when you will share it with your family, friends and loves ones, the feeling and excitement will just amplify. For this, my curated list of Diwali Sweets will be at your service.
In many parts of India, it is customary to offer or gift sweets to neighbors as well on Diwali festival.
I specially remember those funny instances while I was growing up, when the mithai box which you had given to your neighbor, used to come back home after moving in a circle!
Since it is all about Diwali Recipes during this time of the year, it wouldn't be possible to eat everything. So, people kept passing the sweet boxes further.
Diwali Sweets Festive Flavors
While you try the sweets from this special list, check out this compilation of 124 Diwali Snacks as well for your savory cravings during Diwali festival.
For more Indian sweets, this category of Sweets Recipes is where you should head to.
Diwali festival is also the perfect time to begin something new or venture into positive deeds. So, donate your old clothes to the less-privileged or make any other kind of donation to help needy people. And what best way to start something novel than with some lovely recipes for sweets.
Most of the recipes in this 121 Diwali Sweets list are not just easy to make, but also require the least efforts and still are decadent.
Even if you find something lengthy, just follow the recipes to the T, and make things simpler for yourself. Just for your ease of reading, I have divided this post into 7 parts.
Before I sum up, here's wishing a very Happy and Prosperous Diwali to all our reader friends!
Find the most popular Diwali Sweets in this section, from all over India. I have also included some Bengali sweets in this list.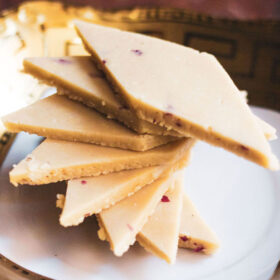 MODERATE 20MINUTES MINS
Perfect Kaju Katli Recipe Diwali Sweets | Kaju Barfi
These Kaju Katli are the way they are actually meant to be – thin, smooth, melt in the mouth slices of cashew goodness. A popular Indian sweet made with cashews, sugar and water.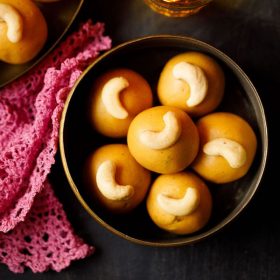 MODERATE 30MINUTES MINS
Besan Ladoo | Easy Besan Ke Laddu Diwali Sweets
Besan Ladoo or Besan ke Laddu is a popular Indian sweet made during festivals. These are round sweet balls made with gram flour a.k.a besan, powdered sugar and clarified butter (ghee).
Rava Laddu Recipe (Suji Ke Laddu)
An easy peasy method to make Rava Laddu for Diwali or any festival. This Rava Ladoo also known as Suji ke Laddu are sweet balls made with rava (sooji or semolina), coconut, powdered sugar, dry fruits, nuts and ghee.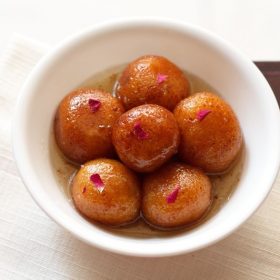 Gulab Jamun Recipe (Soft, Juicy, and Perfect)
Delicious Gulab Jamun Recipe made with khoya or mawa (milk solids,) paneer and sugar in the traditional way. Gulab Jamun is a popular Indian sweet and this recipe is the classic traditional method of making these treats.
MODERATE 15HOURS HRS 45MINUTES MINS
Jalebi Recipe | Best Homemade Jalebi Recipe
Jalebi are funnel-cake style fried spirals that are doused in a sweet sugar syrup for a delightful treat. This homemade jalebi recipe makes for crispy, crunchy, syrupy, juicy jalebi and is traditional method.
MODERATE 45MINUTES MINS
Kala Jamun | Black Gulab Jamun
This is an easy and delicious recipe of kala jamun made with khoya (mawa) and cottage cheese.
DIFFICULT 25MINUTES MINS
Mysore Pak Recipe Festive Flavors
Mysore pak is a popular and super delicious Indian sweet from the city of Mysore in the Karnataka state in South India. Mysore pak is made with only three ingredients – gram flour, ghee and sugar. It is rich, luxurious and melt in the mouth sweet.
MODERATE 40MINUTES MINS
Cham Cham Sweet Recipe | Bengali Chum Chum Recipe
Cham cham is a popular sweet from bengal made by curdling milk. Cham is also called as chum chum. This recipe will help you in making spongy & soft cham cham since a lot of tips and suggestions are included in the recipe post.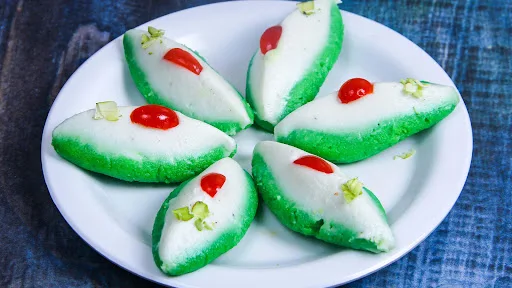 Rasgulla Recipe | How to make Soft Rasgulla
Rasgulla is a popular Bengali sweet and is also called as rosogolla. This Bengali rasgulla recipe will guide you in making soft and spongy rasgulla.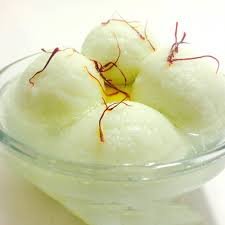 MODERATE 15MINUTES MINS
Suji ka Halwa Recipe (Sheera Recipe) Festive Flavors 2023 :
Suji ka halwa or Sheera is a classic Indian semolina pudding made with sugar, ghee and dry fruits. The recipe I have shared is a family heirloom recipe. We have been making this suji halwa recipe for decades during family get togethers, special occasions & festivals. The sooji halwa recipe can be easily halved, doubled or tripled.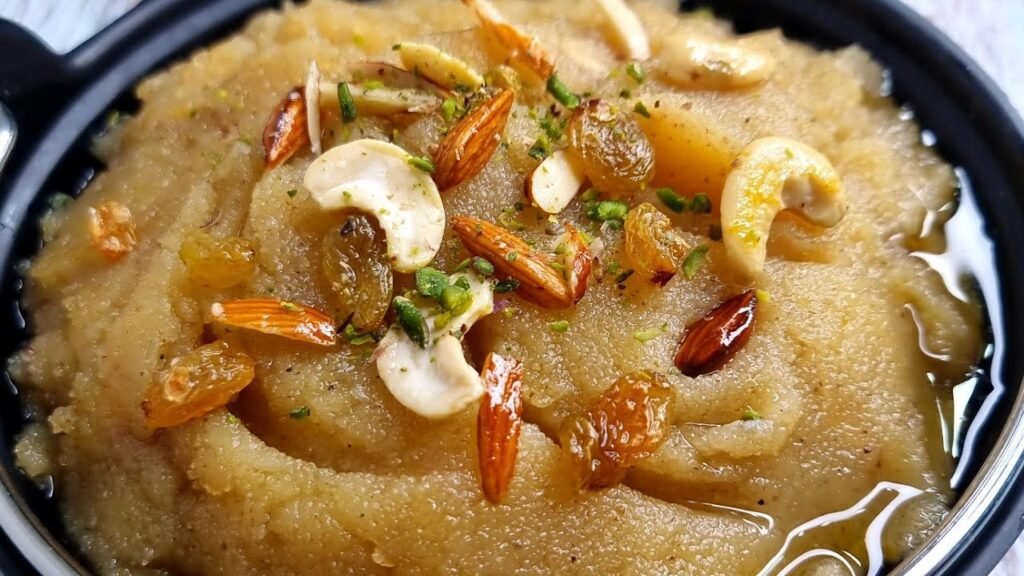 Kalakand Recipe | Kalakand Sweet
This two-ingredient, super fast recipe for Kalakand (a.k.a. Indian Milk Cake) comes together in just 15 minutes thanks to the help of a can of sweetened condensed milk.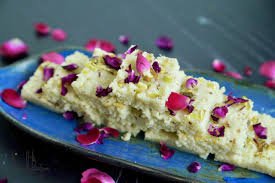 Papaya Halwa (Papaya Sweet)
Coconut Burfi | Nariyal ki Barfi
This Coconut Burfi is a delish, melt in the mouth fudge made with sweetened condensed milk, milk, and desiccated coconut.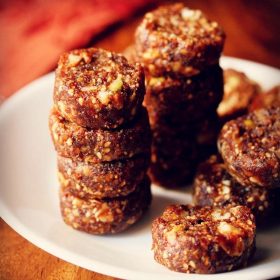 Dry Fruit Barfi | Date Rolls | Dry Fruit Halwa
Sweet, chewy, and irresistible, this Dry Fruit Burfi (also referred to as Dry Fruit Halwa or Date Rolls) is a simple, quick and easy sweet you can make during Diwali or any festive season. My simple vegan recipe for Dry Fruit Barfi is made without any added sugar, making it a totally guilt-free treat!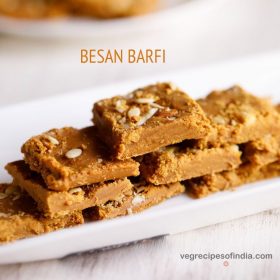 Besan ki Barfi
Besan ki barfi is a traditional Indian sweet of a rich and decadent barfi made with gram flour, sugar and ghee.
Gajar Ki Barfi | Carrot Burfi
Easy, quick and tasty recipe of carrot burfi made with carrots, milk powder, ghee sugar and cardamom powder.
Homemade Sweet Snacks :
Listed below are snacks or savories, which are sweet. These can be prepared in advance or a couple of days before and refrigerated. The fried sweet snacks obviously have a longer shelf life.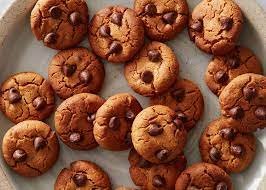 Puran Poli Recipe Diwali Sweets Festive Flavors :
Puran Poli is a sweet flatbread stuffed with a sweet lentil filling made from hulled and spilt bengal gram/chana dal, jaggery and ground spices. This traditional recipe is from the Maharashtrian cuisine.
Bobbatlu Recipe | Obbattu Diwali Recipe | Holige Recipe
Bobbatlu also called Holige or Obbattu is a South Indian festive treat of sweetened flat breads. These flat breads are stuffed with cooked and finely ground mixture of chana dal, jaggery, cardamom powder and ground nutmeg. This Bobbatlu Recipe makes for one of the best Bobbatlu made with a sweet chana dal stuffing.
Meethi Seviyan | Sweet Vermicelli | Dry Seviyan
Meethi seviyan is a sweet dessert made from whole wheat vermicelli, ghee, milk, sugar and dry fruits.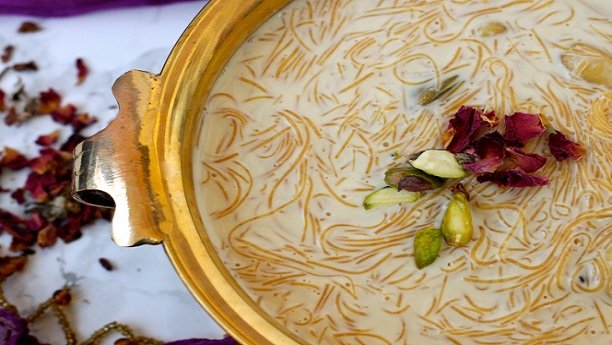 MODERATE 50MINUTES MINS
Sweet Appam | Banana Appam
Sweet appam recipe made with ripe bananas, rice flour and jaggery. Also known as the Banana Appam or Banana Paniyaram these are an easy to make South Indian sweet snack.
Unniyappam are sweet fritters from the Kerala cuisine and are made with rice, banana, a few spices and coconut.
Unniyappam Recipe | Unni Appam Diwali Festive :