India and Pakistan to play Asia Cup clash at neutral venue of Kandy :
The schedule for the 2023 Asia Cup has been announced with the group stage match between Pakistan and India to be played in Kandy.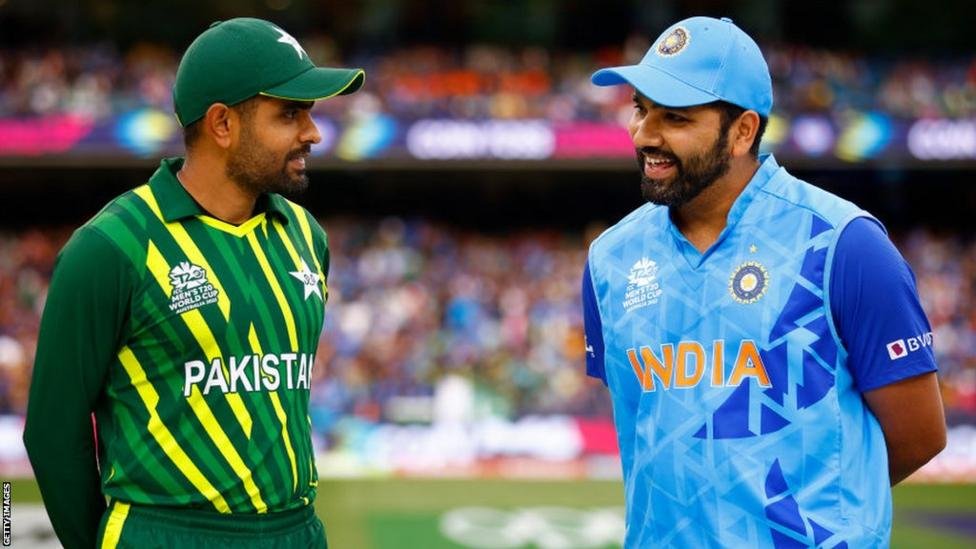 Since 2013, the two teams have only engaged in friendly matches and World Cups due to political difficulties.
The competition, which takes place from August 30 through September 17, will be co-hosted by Pakistan and Sri Lanka.
The schedule guarantees that India will play all of their games in Sri Lanka because Colombo was given the final.
In the six-team 50-over competition, Afghanistan, Bangladesh, and Nepal are included in addition to the two hosts and India.
The teams were divided into two groups of three, with Group A consisting of Nepal, India, and Pakistan, who will meet on September 2.
The top two teams from each group will then go to the Super Four stage to determine which two will advance to the championship game.
It is planned for the opening Super Four game.
Asia Cup group stage fixtures :
30 August – Pakistan v Nepal, Multan (Pak)
31 August – Bangladesh v Sri Lanka, Kandy (SL)
2 September – Pakistan v India, Kandy (SL)
3 September – Bangladesh v Afghanistan, Lahore (Pak)
4 September – India v Nepal, Kandy (SL)
5 September – Afghanistan v Sri Lanka, Lahore (Pak)
KL Rahul suffers fresh injury setback despite Asia Cup inclusion as Ajit Agarkar clarifies Sanju Samson inclusion :
Agarkar revealed that Rahul has developed a fresh injury setback over the last few days which could see him miss the group stage of the Asia Cup.
Pakistan and India discussing neutral venues for Asia Cup, but no World Cup talks yet :
Discussions about India playing their Asia Cup games at a neutral venue are taking place but have not extended to Pakistan doing so in the World Cup, the Pakistan Cricket Board has said.
In early October, India will host the World Cup, while Pakistan will host the Asia Cup in September.
Since 2013, the two teams have only engaged in friendly matches and World Cups due to political difficulties.
For the Asia Cup, a hybrid approach is being investigated in which India plays at a neutral site and the other teams play in Pakistan.
Following a media briefing on Thursday, the PCB issued a statement to clarify the situation. They said that their chairman Najam Sethi had presented the model to representatives of the Asian Cricket Council (ACC) "to end the impasse" following the Board of Control for Cricket in India's (BCCI) decision not to send a team to Pakistan.
According to a rumour from this week's ESPN Cricinfo, Pakistan may play its World Cup games in Bangladesh rather than India.
The ACC is currently debating this plan, which would have Pakistan hosting the remaining games while a neutral site would host India's matches, according to Sethi.
"I never mentioned the ICC [International Cricket Council] or the ICC Men's Cricket World Cup 2023, which is set to begin in October, at any point during Thursday's media appearance. At no ICC forum has this issue been raised or discussed to yet.
"This is not to say that the hybrid model will not be advocated at the proper ICC forum at the right time."