How Body Fat Affects Pregnancy And Fertility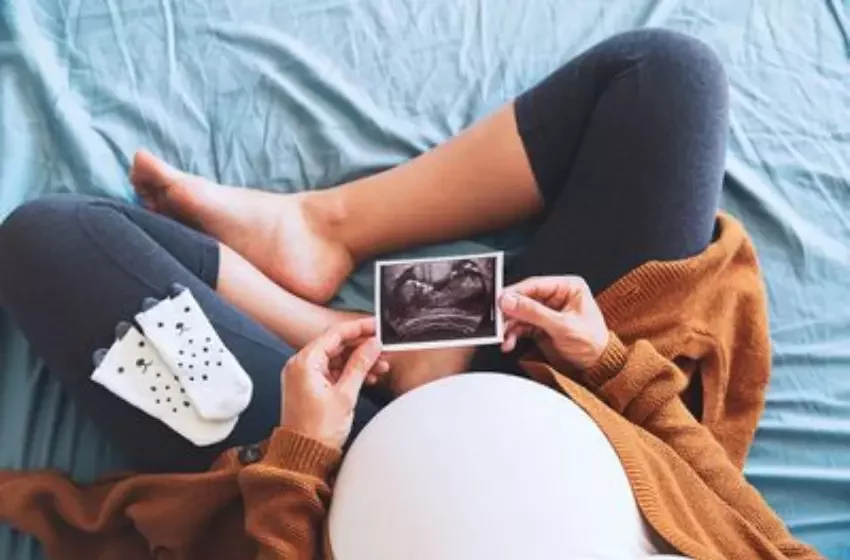 There is a tonne of advice on how tremendous conceive, but not all of it is supported by evidence. But all medical professionals concur that it's critical to keep a healthy weight in order to conceive and carry out a healthy pregnancy.
Effect of Body Fat on Fertility
---
The capacity to conceive can be impacted by a person's weight. One's body may create too much oestrogen, a class of hormones that controls the menstrual cycle, if they are overweight or obese. By making the body believe it is already pregnant, this can prevent ovulation, which is the process by which a mature egg is released from the ovary. Even some reproductive treatments can fail when a person is obese.
In the meanwhile, being underweight might stop the body from producing oestrogen and interfere with ovulation. According to Brooke Hodes-Wertz, M.D., a reproductive endocrinologist and infertility specialist at the NYU Langone Fertility Center in New York, being underweight is linked to a greater miscarriage rate and smaller kids.
It will be simpler to become pregnant, maintain pregnancy, and have a safe pregnancy, she says, if you are as close to your optimal body weight as you can be. The metabolic, vascular, and inflammatory pathways necessary for fertility and pregnancy are impacted by chemicals secreted by fat tissue, which is basically an endocrine organ.
What Effects Obesity Can Have on Fertility
---
Numerous factors can affect fertility if you're overweight. According to Dr. Hodes-Wertz, it can first affect ovulation and the menstrual cycle.
Overall, overweight women's chances of getting pregnant when trying naturally and even with conventional reproductive treatments are reduced, according to her. Obesity also impacts egg quality and the lining of the uterus, as we witness decreased fertilisation, embryo quality, and implantation rates in IVF. Being overweight reduces the ovary's reactivity to standard drugs used to treat infertility.
Talk to your doctor about polycystic ovarian syndrome (PCOS), a hormonal condition common in women of reproductive age, if you are overweight and don't have a regular menstruation.
According to the American College of Obstetricians and Gynecologists (ACOG), up to four out of five women with PCOS are obese. The top three symptoms of PCOS are irregular periods, infertility, and obesity. Your physician can provide you treatment alternatives that will improve your chances of becoming pregnant if you receive the proper diagnosis.
How Obesity Can Affect Pregnancy
---
Being overweight can have a severe influence on both the health of your pregnancy and your ability to conceive.
According to Dr. Hodes-Wertz, being overweight during pregnancy causes issues for the mother and the unborn child. Overweight mothers are more likely to require a C-section birth, and it is linked to an increased risk of a number of pregnancy issues, such as gestational diabetes, high blood pressure, miscarriage, and preterm labour.
Additionally, there are additional dangers to think about if you are obese, which is now classified by the Centers for Disease Control and Prevention (CDC) as a person with a body mass index (BMI) of above 30 (pre-pregnancy). According to Dr. Hodes-Wertz, the foetus is more likely to have congenital defects if the mother is obese. The newborns may also be large for gestational age because maternal obesity has been related to long-term consequences for the kid, such as childhood obesity.
How Underweightness Affects Fertility
---
According to Dr. Hodes-Wertz, being underweight—defined as having a BMI of less than 18.5—may signal the body to create less or even no oestrogen, just as being overweight can cause the body to produce too much oestrogen.
Less oestrogen might cause irregular periods, which can make it harder to determine when you're ovulating. Without enough oestrogen, you might even stop ovulating altogether. You cannot become pregnant if you are not ovulating.
How Underweightness Affects Pregnancy
---
Not only can being underweight affect your ability to conceive, but it can also affect the course of the pregnancy. Dr. Hodes-Wertz explains that the mother's nutrients are crucial for the baby's growth, saying "basically, the nutrients coming from the woman are highly critical."
Being underweight before getting pregnant might affect how the placenta, which supplies nourishment to the baby, grows. The placenta forms in the very first trimester, and that is a vital organ in the baby's growth and development. "With underweight people, we often observe smaller newborns, and that starts from pre-pregnancy."
What Does a Healthy Pregnancy Weight Gain Look Like?
---
According to Dr. Hodes-Wertz, the amount of weight you should acquire during pregnancy depends on your pre-pregnancy weight.
The CDC recommends the following weight increase during pregnancy based on BMI, which calculates a person's height to weight ratio (please note that other recommendations apply to women who are carrying multiples):
Underweight prior to pregnancy (defined as a BMI under 18.5): Between 28 and 40 pounds
Healthy weight range prior to pregnancy (defined as a BMI between 18.5 and 24.9): Between 25 and 35 pounds
Overweight prior to pregnancy (defined as a BMI between 25 and 29.9): Between 15 and 25 pounds
Obese prior to pregnancy (defined as a BMI that is greater than or equal to 30): Between 11 and 20 pounds
A Healthy BMI for Pregnancy: Expert Recommendations
---
The most crucial thing you can do is start the procedure prior to becoming pregnant if you want to maintain a healthy BMI range during pregnancy. According to Dr. Hodes-Wertz, it will be simpler to have a child and to become pregnant if a person can obtain as close to a healthy BMI range as they can.
Dr. Hodes-Wertz claims that healthy behaviours such as routine exercise, a nutritious diet, or even consulting a nutritionist can help you get there.
Dr. Hodes-Wertz emphasises the importance of leading a healthy lifestyle while you are expecting. "A good diet, exercise, and careful weight gain monitoring with a dietitian can assist ensure a safe pregnancy," the author claims.
Making an effort to maintain a healthy BMI may not only make conception simpler, but it will also probably result in fewer complications throughout pregnancy.