All About PatPat: A Shopping Haven for kids
admin
July 14, 2023
50

7 minutes read
Albert Wang and Ken Gao, two engineer parents, launched PatPat in 2014 in Mountain View, California, a worldwide clothing company for children and families. textiles business that serves millions of families all over the world with adorable and high-quality clothing.
Super Cute + Super Fun = More Happy Moments is the PatPat Formula.
Because Team Patpat works directly with manufacturers, they can focus on making a fun and simple shopping experience with adorable and high-quality clothing, which gives Patpat products an outstanding value.
They set out on their goal to give our own kids better wardrobe alternatives. We've lowered typical retail markups and improved supply chain efficiency to make distinctive designs more affordable for families everywhere.
PatPat – Products
PatPat is Manufacturer to Consumer, or M2C retail, which is a model that eliminates several layers of traditional retail operations and passes the savings directly to the customer. PatPat features thousands of products on their website and app across Women, Baby, Kids, Home, and Accessories.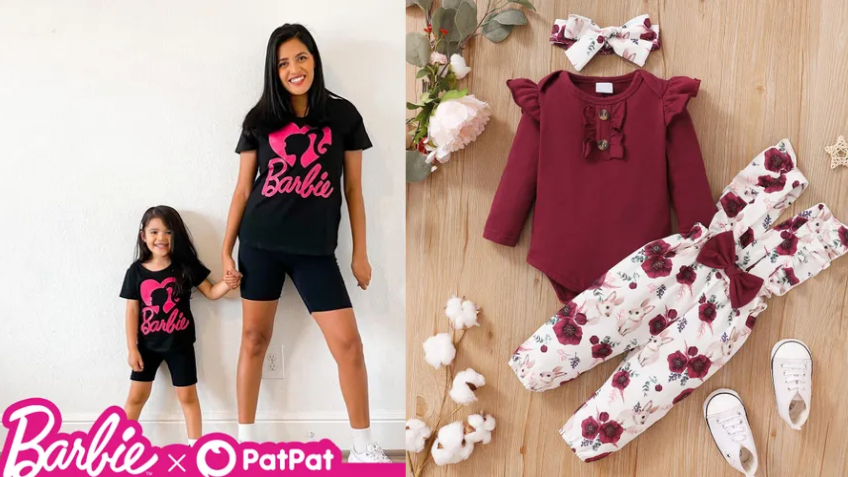 PatPat – Quality Meets comfort
In the realm of children's fashion, nothing is more important than quality and comfort. MomYom and PatPat fully understand this principle. Through their partnership, you can expect impeccable attention to detail and garments built to withstand the demands of active play. From soft and breathable fabrics to thoughtfully designed features, every piece is crafted with the utmost care. Your little ones will look stylish while enjoying the comfort they deserve. Babies and children are not left behind, with an adorable array of outfits that capture the essence of childhood.
PatPat: A Shopping Haven for Families
PatPat's success is a testament to its understanding of the intricate dynamics within families. It acknowledges that each family member has distinct preferences, sizes, and styles. This insight is precisely what drives PatPat to provide not only a wide array of options but also an inclusive shopping experience that ensures everyone finds something that resonates with their unique personality and needs. One of the standout features of PatPat is its commitment to affordability without compromising quality. Daily deals and flash sales allow families to access premium products at prices that align with their budget. With the rapidly evolving needs of growing families, PatPat ensures that parents can secure items that meet their needs
Innovation for Modern Parenting:
innovative collection Go-Glow by PatPat, using a fabric-illuminating technology called Glotech that lets the clothes light up. The illuminating feature can be activated with the "pat of a button" and set to 13 different colours and light effects.
It is powered by a removable lithium battery pack that "safely keeps electrical power contained by illuminating light at the source", as explained in the official release. The light is then reflected through the garment's Glotech fibres in the garments. The Glotech technique combines standard yarns with specially created, bright elements. In this manner, children's clothing may shine while still being cosy and secure.
Customer happiness
The success of PatPat is based on the success of its customers. PatPat strives to make sure that every interactions shows its commitment to enriching families' lives by focusing on providing high-quality services with user-friendly interfaces and responsive customer assistance.
Conclusion:
In a time when families seek for balance and time is a premium, PatPat emerges as a ground-breaking platform that recognises the changing requirements of contemporary parents and kids. PatPat reinvents family shopping by combining convenience, cost, and community into a seamless shopping experience that is both fun and useful.