Your Complete Newborn Shopping Guide: Comfortable and Affordable Choices
admin
July 20, 2023
43

9 minutes read
Welcoming a newborn into your life is an incredible journey, filled with excitement, joy, and a touch of uncertainty. As you prepare for your little one's arrival, one of the key aspects to consider is their comfort. After all, a happy and content baby means happier parents too! In this comprehensive shopping guide, we'll walk you through the must-have clothing and bedtime essentials for your newborn, ensuring they stay cozy, safe, and stylish without breaking the bank.
Choosing Comfortable Clothing:
Bodysuit – Easy Dressing, Easy Changing:
The bodysuit is a true lifesaver when it comes to quick and hassle-free diaper changes. With its clever snap closure at the bottom and envelope neck design, dressing your baby becomes a breeze. No more struggling with overhead maneuvers or complex buttons!
Romper – Playful Comfort for Any Occasion:
Rompers are the epitome of comfort and versatility. Their loose-fitting design and lightweight, soft fabrics make them perfect for those sunny days filled with playtime, nap time, or family adventures. Your little one will be both stylish and comfortable, no matter the occasion.
Jumpsuit – All-in-One Comfort and Protection:
For both indoor and outdoor activities, jumpsuits are the go-to choice. These long-sleeved or sleeveless wonders combine a top and pants for the ultimate comfort and convenience. They're not just about style – they also keep your baby cozy and shielded from chilly temperatures and harmful UV rays.
Footed Pajamas – Cozy Nights, Happy Mornings:
Say farewell to chilly toes and vanished socks with footed pajamas. These one-piece wonders ensure your baby stays warm and snug throughout the night. Added bonus? No exposed skin means extra protection against pesky insects and accidental scratches from those tiny, sharp nails.
Creating a Peaceful Bedtime Environment:
Swaddles – The Womb-like Comfort:
For newborns up to three months old, swaddles provide a sense of security and comfort reminiscent of the womb. Swaddling can soothe a fussy baby and lead to better sleep. Mimicking the cozy confines of the womb, swaddles are a dream come true for both babies and parents.
Sleep Sacks – Safety Meets Coziness: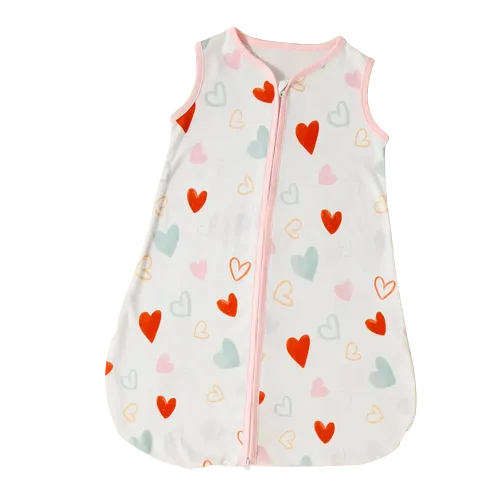 Around the age of three months, babies start wiggling more during sleep. This is where sleep sacks come to the rescue. These clever sleep companions keep your newborn warm and secure throughout the night, eliminating the need for potentially hazardous loose blankets.
Transitional Objects – A Symphony of Calm: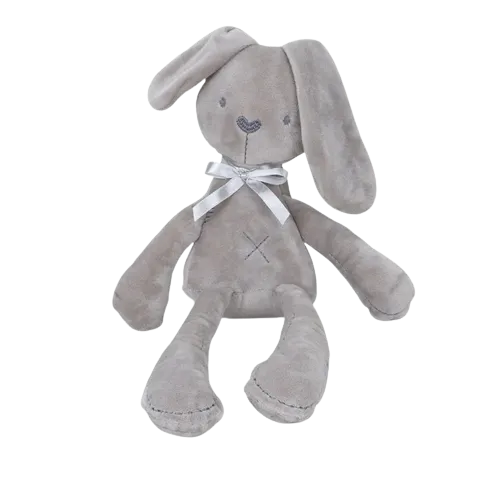 Creating a serene sleeping environment is essential for both you and your baby. Soft plush toys and sound machines work wonders in soothing your baby to sleep and keeping them calm throughout the night. These transitional objects can provide the comfort and familiarity your baby needs for restful sleep.
Navigating the Newborn Sleep Maze:
We understand that sleep can become elusive for both newborns and new parents. However, with the right clothing and bedtime supplies, you can make this journey smoother. The Naia™ collection, crafted from eco-friendly and breathable fabrics, ensures that your baby's delicate skin is treated with the utmost care.
From the effortless dressing of bodysuits to the playful comfort of rompers and the protection offered by jumpsuits, you have a range of options to choose from. And when it's time for your baby to rest, swaddles, sleep sacks, and transitional objects are here to create a tranquil sleep haven.
In conclusion, the key to a happy baby and well-rested parents lies in comfortable and practical choices. As you prepare for your newborn's arrival, keep in mind that each clothing piece and bedtime accessory you select contributes to their comfort, safety, and style. The journey of parenthood is an incredible one – and with the right products, you're setting the stage for a warm, cozy, and secure start for your little one.