The Top 8 Snowshoes to Use This Winter to Explore.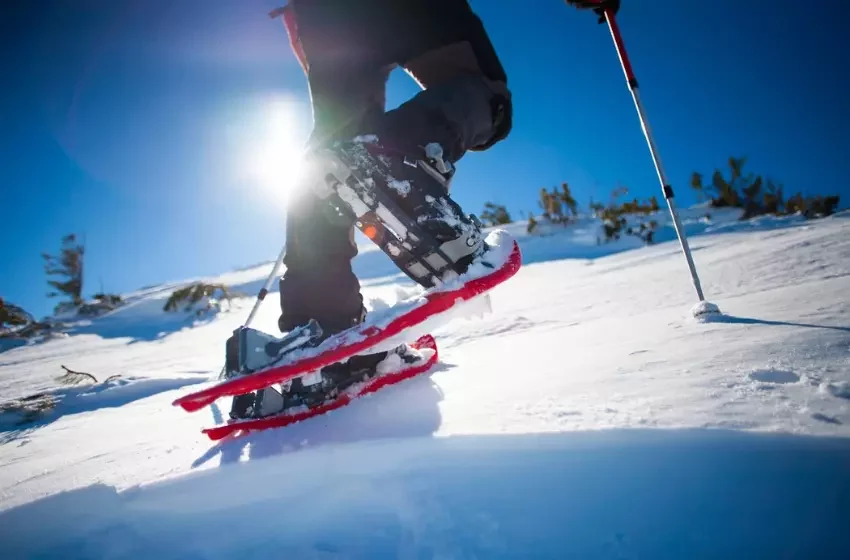 Snowshoes expand the possibilities for winter recreation, whether you're exploring the woods near your home, hiking along designated snowshoe trails at a resort, or accessing mountainous terrain when climbing or snowboarding. This is because they give you the ability to float on top of the snow and maintain traction as you cross uneven or slippery terrain. The greatest snowshoes fit like an extension of your feet, are simple to put on, and are straightforward to operate. Snowshoeing also doesn't require any special training, unlike other winter sports like skiing and snowboarding; if you can hike, you can snowshoe.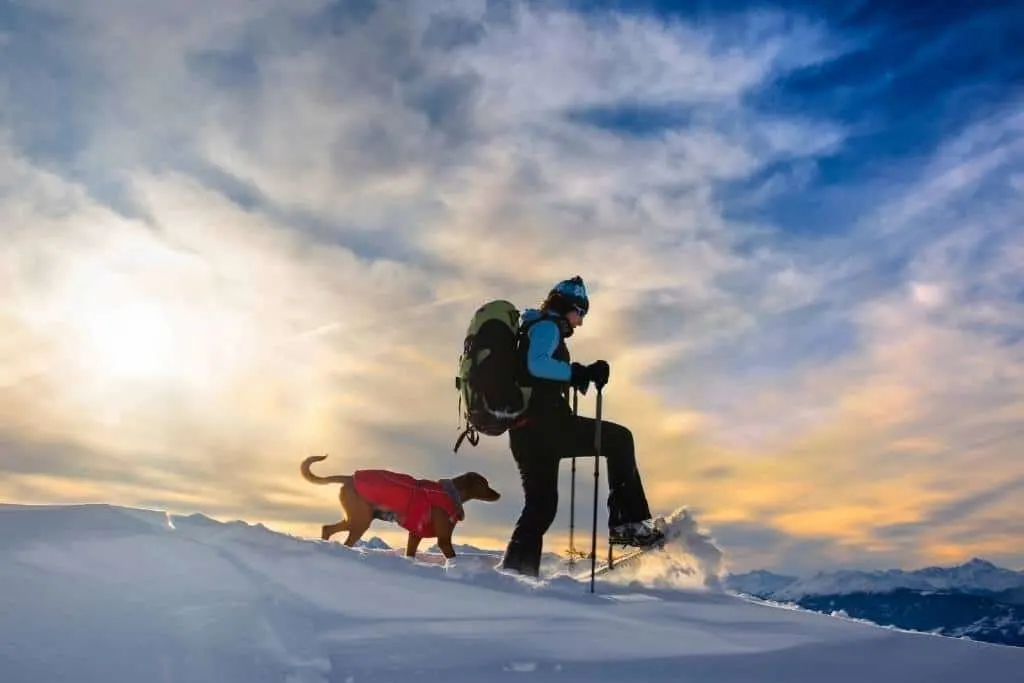 Despite having a lower reputation than energetic snow sports like skiing and snowboarding, snowshoeing is a fun and reasonably priced way to enjoy the outdoors throughout the winter. not to mention taking in some fresh air and exercise. After all, there's nothing better than taking a leisurely stroll through a forest of snow-covered trees, and all you need are the best snowshoes (along with a few other items) to make the excursion memorable and enchanting.
The top recreational models, backcountry or climbing models, running models, and even kid-friendly versions are all included in our list of the best snowshoes for 2023. The secret to successful snowshoeing is selecting the appropriate length snowshoe to support your weight as well as that of your load, comprehending the amount of traction necessary for the type of terrain you hope to access, and deciding whether or not you need extras like a heel lift and floatation tails for deep powder.
Best Snowshoes Overall
Durable, Versatile And Consistently Great Performance
MSR Evo Ascent – $210
Weight: 3.9 pounds | Max Load: 180-250 pounds | Toe Crampon: Yes | Heel Crampon: Yes | Side Traction: Yes | Heel Lift: Yes
The MSR Evo Ascent snowshoes are well-liked by both casual snowshoers and mountaineers scaling Denali because they provide the ideal balance of toughness, adaptability, performance, and affordability. You can easily strap them to the back of your pack thanks to their thin and narrow shape, and you may hike normally without tripping over your snowshoes.
The shorter, unibody platform is manoeuvrable through thick brush or difficult terrain and is practically indestructible. Simply screw on the 6-inch flotation tails on days with deep snowfall (or while hauling large loads) to lessen the chance of postholing. To secure every type of footwear, from lightweight hiking boots to heavy-duty mountaineering boots, the straightforward binding system uses four silicone straps in the Voile style. These straps can be switched out or replaced because they are interchangeable or easily repaired in the field.
While the trekking pole-operated heel lift provides some respite to your calves on steeper slopes, the steel traction rails and brake bars that are directly moulded into the snowshoe deck deliver top-level grip on snowy and uneven terrain.
PROS.
Durable
Slim Profile
Versatile
CONS.
---
Best Lightweight Snowshoes
An almost entirely foam-based model
Crescent Moon Eva – $179
Weight: 3.5 pounds | Max Load: 250 pounds| Toe Crampon: Yes | Heel Crampon: Yes | Side Traction: Yes | Heel Lift: No
The Crescent Moon EVA snowshoes feel like your favourite pair of running shoes, only they are designed specifically for snow. They are almost entirely made of foam. The snowshoes are made of two layers of foam: the top layer, which is softer, gives insulation and comfort underfoot, while the bottom layer, which is tougher and has aggressive lugs, delivers grip on trails. The strong rubber baseplate can optionally have ice cleats fitted for extra traction in hardpack or icy weather.
With a rockered base that bends and rolls with your natural stride like a running shoe, the teardrop design is perfect for lightly packed terrain. The snowshoes help you go ahead with each step you take. The snowshoes are simple to put on and take off at the start and finish of your run thanks to the hook-and-loop Velcro binding mechanism.
PROS.
Lightweight
Flexible For Running
Recyclable
CONS.
not appropriate for difficult terrain or deep snow.
---
Best Snowshoes For Kids
Your Kids can travel in the footsteps of snowflakes.
AtLas Mini – $65
Weight: 1 pound | Max Load: 80 pounds| Toe Crampon: Yes | Heel Crampon: No | Side Traction: Yes | Heel Lift: No
The Atlas Mini snowshoes will ensure that your kids enjoy every second of the experience. Snowshoeing is a fantastic way to assist your kids develop a love for outdoor winter sports.
Young adventurers will like the huge, moulded snowflake at the bottom of the shoe, which not only offers grip on icy, snowy trails but also creates snowflake footprints with each step. Even more traction is provided when travelling or hiking up and down hills by a child-size toe crampon and sculpted teeth along the side rails. Your child's foot won't slip to the side thanks to the snowshoe's V shape and tapering tail, which prevents snow from piling up at the back as it could otherwise Weigh their little legs down.
These are simple enough for children to use independently thanks to the elastic foam binding that cinches down around the toe area with a buckle and strap and locks in place with a silicone strap a la Voile. The snowshoes come in two attractive colours that increase the enjoyment.
PROS.
Easy On & Off
Designed For Kids Up to 80 Pounds.
Leaves Snowflakes Footprints
CONS.
---
Best Snowshoes For Women
Take Comfort All Day Long With These Simple Snowshoes
Tubbs Flex VRT – $280
Weight: 3.8 pounds | Max Load: 190 pounds| Toe Crampon: Yes | Heel Crampon: Yes | Side Traction: Yes | Heel Lift: Yes
You may explore more of the wilderness by avoiding the congested routes with the aid of the Tubbs Flex VRT. The Boa Fit System, which properly distributes stress around your boot and tightens down with a simple turn of a crank, makes the foam-padded snowshoe bindings cosy, simple to use, and very secure.
The snowshoe deck is adaptable enough to provide a natural walking stride while still being rigid enough to securely negotiate higher terrain. Aggressive toe crampons and side traction rails bite into ice patches underfoot to keep you firmly planted.
With the 19-degree heel lift that can be raised with your trekking pole, you can easily ascend steep terrain without bending down in potentially perilous circumstances. You won't have to exert more effort with each step because the toe platform rotates with each stride, allowing the snowshoe's tail to drop and shed snow.
PROS.
Dual Angle Heel Lift
Available In Two Lengths
Aggressive Traction
CONS.
Available In Only One Color
Support Less Than 200 Pounds
---
Best Affordable Snowshoes
Entry-Level Shoes That Won't Break The Bank
Tubbs Flex STP – $100
Weight: 2.2 pounds | Max Load: 100 pounds| Toe Crampon: Yes | Heel Crampon: No | Side Traction: Yes | Heel Lift: No
The Tubbs Flex STP is the ideal first snowshoe because it is made for level terrain and packed trails. The snowshoe rolls naturally underfoot thanks to the flexible foundation, which also absorbs shock to lessen strain on your knees and ankles. In order to provide traction and stability when walking on uneven ground, the platform also flexes side to side.
By just pulling on a forefoot webbing strap, the snowshoes are fastened to your feet, eliminating the need for you to fumble around in the cold for many minutes to get ready. And with just one buckle push, the binding is released once more.
While the toe crampons maintain continual contact in shifting snow conditions, the sides of the snowshoes have curved traction rails integrated into them for added sidehill grip in hardpack or icy conditions. As you meander over uneven terrain, the back wings of the snowshoe keep your heel centred in place and stop your foot from sliding out sideways. These boats come in both male and female sizes.
PROS.
Simple Webbing System Locks The Shoe In Place
Lightweight To Reduce Fatigue
Solid Traction
CONS.
Designed Primarily For Casual Adventures
How We Made the Best Snowshoes Choices
There isn't really a better way to sort through all of the various models available than to go outside and go snowshoeing for some time.
If I'm not snowboarding in the winter, I'm probably snowshoeing. I get the chance to test a variety of snowshoes because I go out frequently throughout the season, allowing me to determine which are genuinely useful and which are better off being discarded. Although a snowshoe's basic design is generally the same, there are several small differences that, depending on the snowshoer's level of experience, can make a world of difference. So that those who don't have their own can join us, I even have a few spare pairs on hand. Receiving input on equipment and the overall experience from someone who doesn't snowshoe as frequently is extremely intriguing (spoiler: they usually have a great time and end up buying a set of their own).
Based on factors including use, sturdiness, general performance, and cost-to-value, snowshoes are included on our list. There are some pretty pricey snowshoes available, but we've included a variety of options to fit any budget since we believe that everyone should be able to go snowshoeing and enjoy the wintertime outdoors. Our most recent update was in January 2023. We also regularly update this narrative to highlight new models and product improvements.
Which Snowshoe Length Should I Purchase?
Based on your height and weight, the majority of manufacturers include a size chart that will assist you in choosing the right size. Some snowshoes come in only one size and may have minor changes to provide for smaller or heavier snowshoers, while others come with a "suggested load," which will define a weight capability.
Make sure to include in your backpack load when purchasing items based on weight ratings. Your snowshoe size may increase if you gain 5 to 15 pounds. To account for the inherent variances in the anatomical makeup of each gender's foot, higher-end brands design their women's and men's snowshoes to their own specifications. The majority of snowshoers will be satisfied with sizes between 22 and 25 inches, which are the most often encountered sizes.
How Do I Pick the Best Kind of Snowshoes?
Consider the type of snow you'll be hiking on before you start looking for snowshoes. Is it worn down from frequent use? In a hotter climate, is it shallow and soft? Or are you creating new tracks in the deep, untracked powder? These scenarios each require a particular kind of snowshoe.
The simplest choice, packed snow, only requires a very basic snowshoe. High-tech equipment is not necessary because you won't use it on the trail (and if the trail is too packed down for snowshoes, please don't use them because that could further harm the ground and the surrounding area).
To avoid becoming stuck or falling through a snow hole in soft, shallow snow, you may need a lighter snowshoe that can go swiftly through the mush. To help you go more quickly, these snowshoes may be thinner and have a lighter grip (similar features can be found on packed-snow snowshoes as well).
You could look into broader snowshoes with extra features built in, such as a heel lift to aid you climb inclines, for those deep powder days. Deep powder can be challenging, but a larger base can aid you in navigating both fresh trails and damaged terrain. These versions are frequently more expensive, but the improved performance is unquestionably worthwhile.
Do I require pricey snowshoes?
Although adding high-end technology to snowshoes is wonderful for performance, the ordinary snowshoer does not need require these capabilities in order to have a good time.
It is reasonable to anticipate that a pair of snowshoes under $150 will provide an excellent experience for the average snowshoer (who journeys a few times per season). I can personally attest that, when used properly, mid-range equipment has produced some of my best snowshoeing moments.
However, if you find yourself falling in love with the hobby, you might want to think about spending more money on a more robust pair of snowshoes, the majority of which can be found for under $200. It is better for the environment and your budget to purchase snowshoes that will last 5–10 years as opposed to a pair that will only last a few seasons.
Are poles required for snowshoeing?
No, is the quick response. Trekking poles, however, offer an added measure of stability, just like skiing or hiking. Generally speaking, poles are frequently a smart idea if you intend to snowshoe on steep or more difficult terrain. Additionally, they allow you to activate the heel lift without having to stoop over.