Lipsticks That Would Make You Appear Amazing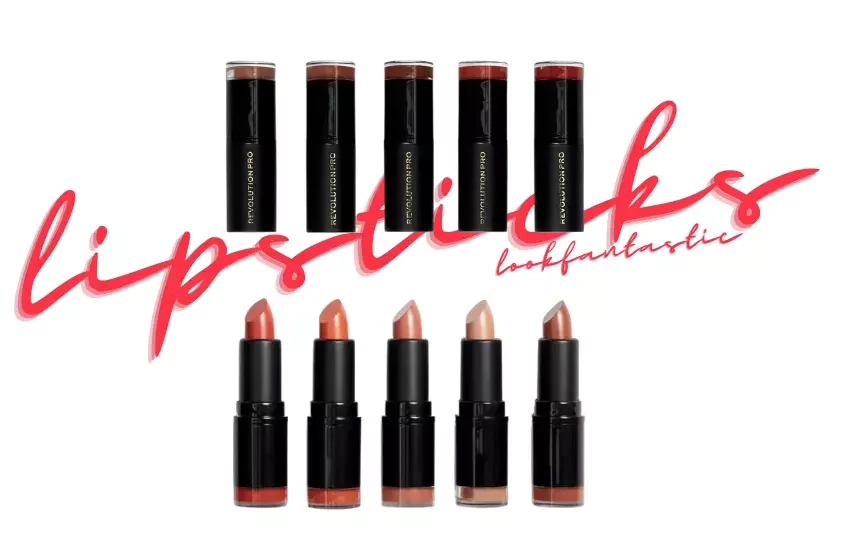 There is no other brand that comprehends the significance of the role that makeup plays in our day-to-day life as well as Lookfantastic. It has successfully completed the amazing or challenging goal of bringing together, under one metaphorical roof, over 500 different brands of makeup, beauty, skin, hair, and body care products. Since 1996, Lookfantastic has established itself as one of the most successful beauty merchants by successfully catering to the needs of devoted clients from all over the world.
If we continue to talk about makeup and beauty businesses without addressing lipsticks, the conversation will never be complete. Everyone has at least one recollection of messing up their mother's lipstick collection while playing with it as a child and spilling it everywhere. Lipstick or lipgloss is the first piece of makeup that most of us use, and it is also the item that exposes us to the wonderful art of makeup. A well-chosen lip color has the power to pull an outfit together and take it to the next level.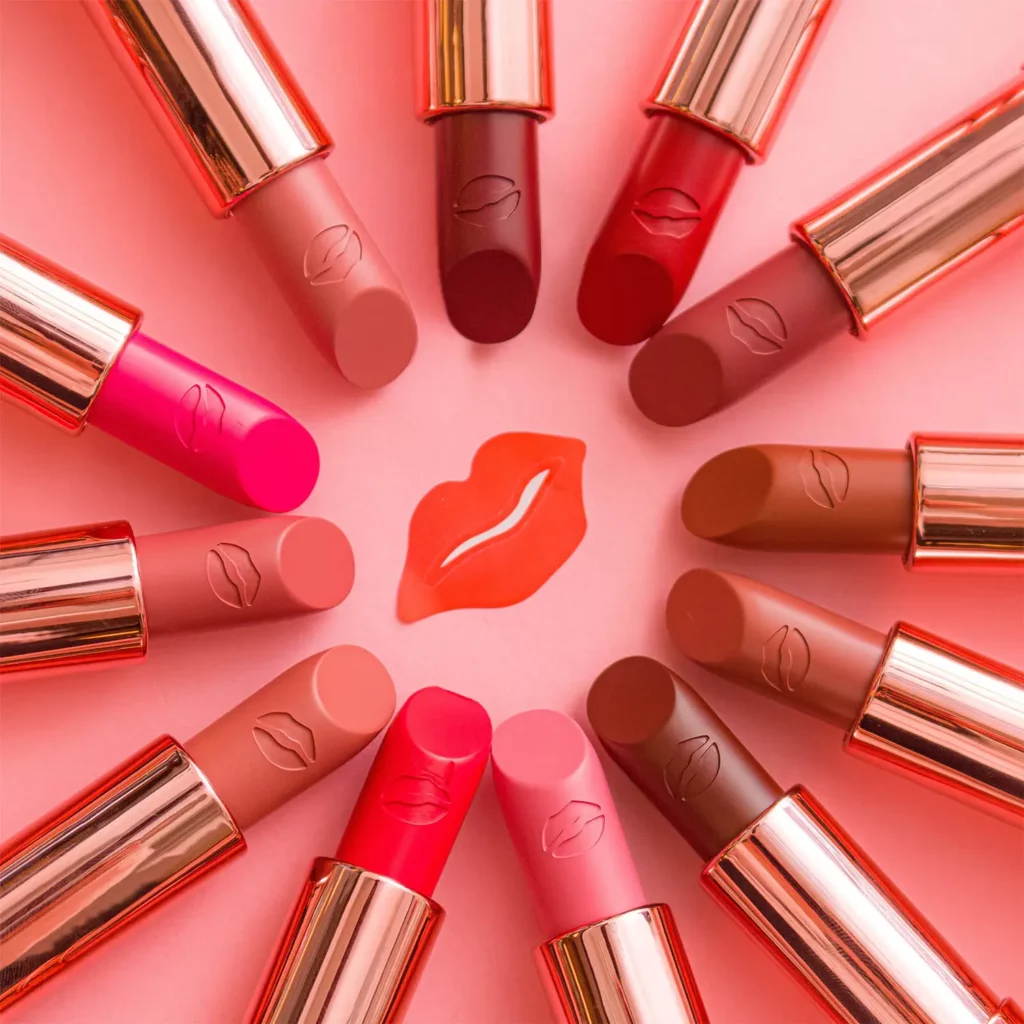 At this time, you are able to purchase a lip color in a variety of various forms, such as tints, glosses, tinted lip balms, lip oils, lip liners, liquid lipsticks, mattes, creams, and so on. There is an overwhelming variety of options available on the market, including brands, types, colours, finishes, and permanentities. Because of this, ultimately, the majority of us are faced with the conundrum of what to purchase; happily, you have arrived at the correct location. This article discusses lipstick in general as well as the top options that can be found at Lookfantastic.com.
How exactly do you select what colour of lipstick will look best on you?
Turn your forearm and examine the veins on the back of your wrist.
Take note of the hue they have. If the veins in your arm look blue, this indicates that your skin has cool undertones; if they look green, this indicates that your skin has warm undertones.
You have a neutral skin tone if you can't make up your mind since the veins in your skin look neither green nor blue but rather like a color that is somewhere in between the two.
Orange-based lipsticks are the best choice for people who have warm skin tones like olive. Your skin will have a radiant appearance if you wear a color that is nude or warm red, and this will help you seem your very best.
On the other hand, persons whose skin has a cooler undertone should invest in reds with a blue base and neutrals with a pink base for the best results when applying lipstick.
When it comes to people with neutral skin tones, the vast majority of lip colors look good on them. If you are one of these people, there is a strong possibility that you have never been seen in a color that did not look well on you.
When you know your undertone, you can create a personal collection of lipsticks that are your "go-to" options in times of crisis or when you just don't feel like putting on makeup. This is a significant advantage of knowing your undertone. Maintaining constant possession of the lipstick that could save your life is an absolute requirement.
The Ingredient List
Expiry
It is not a wise decision to continue using your favorite lipstick until it is all gone because doing so is not good for your health. Because the shelf life of lipstick, in general, is one year, you should probably get rid of any lipsticks that are significantly older than one year if you want to maintain their quality. Be on the lookout for any changes in the scent, consistency, or formulation of the product, and throw it out as soon as you detect any anomalies. As using makeup that has expired might potentially cause irreparable damage to your skin, it is best to err on the side of caution rather than regret afterwards.
How to properly apply lipstick to your lips so it looks amazing.
To begin, dab a teeny-tiny amount of foundation along the rim of your upper and lower lips.
After you have blended it out, proceed to set the foundation with some powder. By filling in any fine lines, this additional step helps your lipstick to maintain its shape and prevent it from smudging. In addition to that, it helps the color stand out.
Grab some of your favorite lip balm and apply it to your lips in order to hydrate them and make the application of lipstick easier.
Take a lip liner that has been sharpened and delicately line your lips, making sure to follow the lips' natural outline. Begin by focusing on the cupid's bow and the middle of the button lip. Save the corners for the very end of the process.
Apply the shade of the day all over your lips as the final step.
It is not need to be concerned about sloppy edges because they can always be fixed with a flat brush and some concealer.
What makes Lookfantastic such a Amazing website?
There is no better place to begin your lipstick shopping than Lookfantastic because it carries a vast assortment of lipsticks that are sourced from over 500 different well-known brands. If you are thinking about doing a lipstick haul, go no further. Because of the exceptional quality of its customer care, Lookfantastic has been successful in expanding its customer base to more than 200 nations.
The malleable retailer is recognized for enthusiastically welcoming up-and-coming beauty brands in order to stay up with the ever-changing fashion trends and to ensure that each consumer may find what they are looking for in their shopping experience. In addition to well-known brands like Caudalie, Chantecaille, Elizabeth Arden, The Ordinary, Yves Saint Laurent, and more, you will also find a selection of brands that adhere to a variety of alternative beauty standards, including those that are free of animal testing, vegan, cruelty-free, clean, and Korean beauty.
In addition to that, Lookfantastic provides a variety of attractive discount codes and value deals that are available for you to take advantage of. Lookfantastic has got you covered if you are concerned about paying more than you intended. You can buy everything you desire by making use of the discount codes. Whether it comes to makeup, skincare, body care, hair care, and other goods that are associated with these categories, it would not be an overstatement to say that Lookfantastic has got us covered.
Thoughts
Every once in a while, we should treat ourselves to something extravagant, whether it be treating ourselves to a meal at a posh restaurant, scheduling a session at a luxurious spa, or purchasing luxurious cosmetics. If you are one of the people described in the previous section, you absolutely have to give Lookfantastic a shot. Lookfantastic is the only store that can promise customers a shopping experience that will exceed all of their expectations.