During the World Cup, Messi eliminated six defenders with a flawless pass.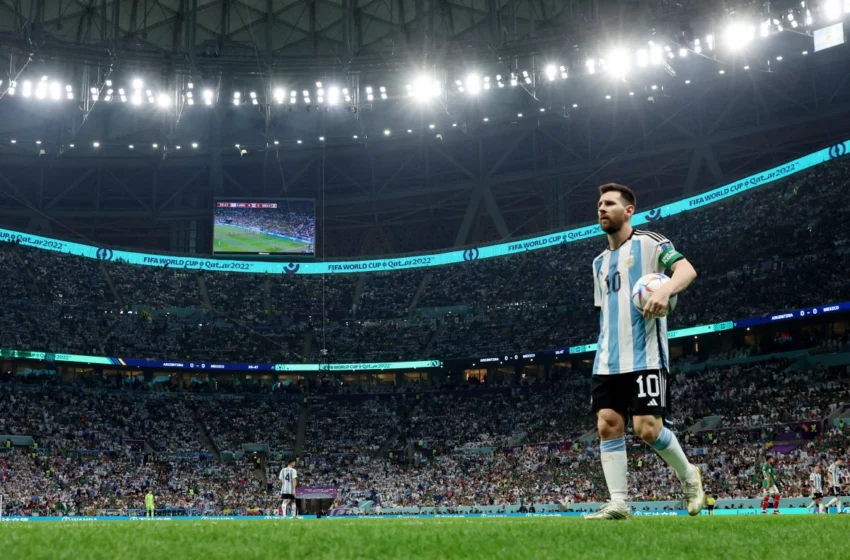 Lionel Messi – FOOTBALLER
Messi magic was on full display once again.
Despite being the best soccer player of all time, Lionel Messi has never won the World Cup in his career. The superstar, who is 35 years old, arrived in Qatar aware that this may be his one and only opportunity to finally make the World Cup breakthrough he's been waiting for, and so far he's been nothing short of sensational for Argentina.
With an incredible assist on Argentina's opening goal in the round of eight match against the Netherlands on Friday, Messi created another iconic moment. Messi sped past the defence and found Nahuel Molina, who was on the run, with a precise no-look pass. Molina scored the goal. Check out the play here:
If you're unfamiliar with football, it might be difficult to understand how fantastic Messi's performance was, but the reverse views make it clear.
On this play, there is just no passing angle, but Messi invented one. You can see from the tactical cam view just how accurate Messi's pass was. The ball has the positioning, velocity, and creativity needed to fit into an empty space.
The best are able to anticipate angles before they ever appear. Messi acted in this manner here. Since when was this play's passing angle present? Messi appears to have X-ray vision.
Messi's performance was absolute wizardry. His World Cup performance in this competition cannot be criticised by anyone. Messi is still capable of feats that no one else on the planet can even imagine, even at the end of his career.