An Overview Of Surfshark VPN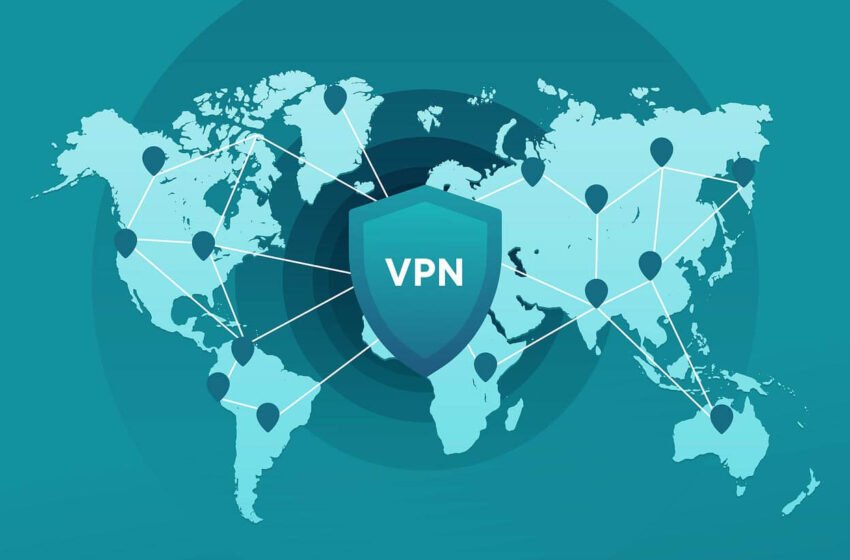 If you're looking for an affordable and reliable VPN, Surfshark VPN is for you. With unlimited simultaneous connections and thousands of servers worldwide, it's perfect for users looking to protect their online privacy without breaking the bank. Stay tuned for our Surfshark VPN review.
Surfshark is a VPN service with a strict no-logs policy that is based in the Virgin Islands and was launched in 2018.
It works on:
Desktops and laptops: Mac, Windows, and Linux
Mobile devices and tablets: iOS and Android
Browser extensions: Chrome, Firefox, and Edge
Smart TVs: Fire TV and Android TV
You can even use their smart DNS feature to stream content on devices that don't support VPN apps like smart TVs and Apple TV.
Surfshark's main product is its award-winning VPN service, but they also offer 3 other services:
Surfshark Search: Search engine provided by Surfshark that lets you search completely anonymously online.
Surfshark Alert: This service checks to see if your email, personal information, passwords, and even credit card info is leaked anywhere online.
Surfshark Antivirus: When you join Surfshark One, you also get their antivirus program, which scans and protects your Windows and Android devices from viruses and malware.
The extra services are available when you sign up for a Surfshark One account, which costs a couple dollars extra per month.
Surfshark is a VPN provider that offers a great all-around service with fast speeds, strong security features, and excellent customer support. Additionally, Surfshark offers some very useful features such as split tunneling, SmartDNS, GPS spoofing, fast WireGuard protocol, P2P optimized servers, and more.
To make it even better, Surfshark is constantly rolling out new updates and features such as: B. Graphical interface for Linux and Nexus functionality. For more information, keep reading our Surfshark VPN review.
There are loads of VPNs available online, so why would you choose Surfshark?
To find out, let's look at what the VPN will do for you.
First, the Surfshark VPN promises to keep your browsing private while you surf online.
The main features are:
Strict no-logs policy
Protection for unlimited devices on one account
3,200+ servers in 65 countries
Strong encryption (AES 256 GCM)
Private DNS & leak protection
Two-factor authentication
Independently audited
Built-in ad blocker
24/7 support
On paper, it looks just as good as, if not better than, the offerings of many top VPN services.
So what sets it apart from the competition?
Let's take a closer look at some of its key features.
Wireguard: Surfshark's key advantage is that it uses one of the fastest, most secure cryptography protocols of any VPN service, called Wireguard. Launched last year, Wireguard is smarter and faster than almost any other VPN protocol and offers speed and protection way above industry averages.
100% RAM-only network: The second major advantage that Surfshark has over its competition is that it uses a 100% RAM-only server network. As RAM-only servers have only short-term memory, they aren't vulnerable to third-party data breaches in the same way as hard drive–based servers are.
2FA: Surfshark is one of only a few VPN servers that lets you secure your account with two-factor authentication (2FA). This means you can use a single-use code to log in and help prevent unauthorized access to your account for an extra layer of protection.
Kill switch: Surfshark VPN comes with a kill switch feature so your data will never be exposed, even if your VPN connection is lost or interrupted.
Auto-connect: Auto-connect lets you find the fastest server with the click of a button. This gives you the confidence of knowing that your data remains protected while you surf at the highest speeds possible.
That's an impressive list of features, putting it on par with top VPNs like NordVPN and ExpressVPN.
Customers certainly seem to like it too because Surfshark's Trustpilot page has over 11,841 reviews and is rated "Excellent" with an overall score of 4.3.
Over the past couple years, I've tried a bunch of different VPN services, and my biggest problem with them is that they all seem to slow my internet down.
So when a friend told me I should give Surfshark a try because it's always fast for her, I decided to give it a try and see for myself.
It comes with a 30-day money-back guarantee, so if it sucked, I could at least get my money back.
High-grade IKEv2, OpenVPN, and WireGuard encryption methods are used by Surfshark VPN to give you 100 percent safe online cybersecurity. Surfshark VPN conceals your IP address and the incoming and outgoing data while you use public WiFi or at home to browse the internet on a PC or mobile device to stop businesses, hackers, or bots from monitoring your online activities.
Additionally, it safeguards your online transactions when using a public Wi-Fi network. In addition to unblocking websites and apps that are geo-restricted in your country, you can connect to one of its more than 3,200 VPN servers across the globe.
Surfshark offers a number of features that make it a great choice for those looking for a reliable and secure VPN service.
As a result of its strong no-logs policy, your internet actions will never be followed or observed.
Second, it has a kill switch feature that will automatically disconnect you from the internet if the VPN connection is lost, ensuring that your data is always protected.
Third, Surfshark offers a wide range of server locations, including in the US, UK, Canada, Australia, and more.
And fourth, it provides 24/7 customer support in case you need help with anything.
Is the Surfshark VPN Worth It?
I've tried most of the top VPN services over the past few years, and Surfshark is the best I've ever tried. 
Surfshark has delivered everything it promised, from unblocking streaming services to private and secure web surfing. 
Also, I'm happy to say that my internet speed didn't drop much either. So, if you're looking for a fast, reliable, and secure VPN, we recommend trying Surfshark. 
Plus, if you're not satisfied for any reason, we offer a 30-day money-back guarantee. Just send an email and you can get your money back.