Samsung Galaxy Z Flip 5 new teaser video out.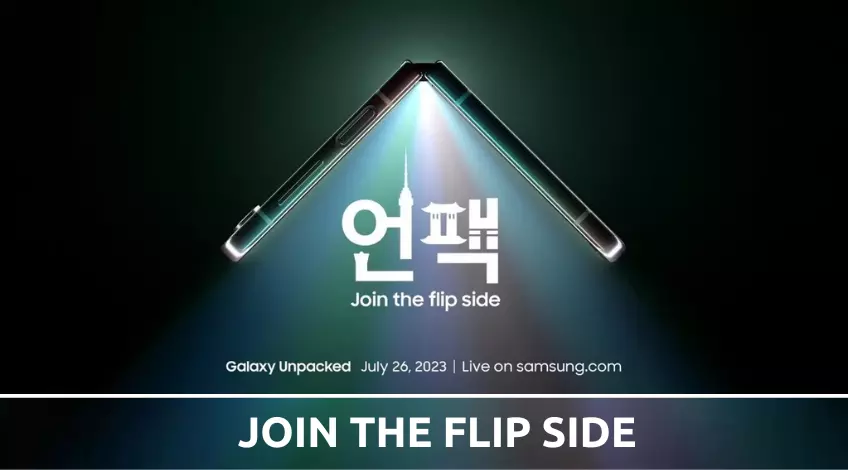 A new teaser video for the Samsung Galaxy Z Flip 5 has been released, revealing a new hinge design and other details.
Samsung's Galaxy Unpacked event is set to take place on July 26 and its fifth iteration of foldable phones — the Samsung Galaxy Z Flip 5 and the Galaxy Z Flip 5 — will be the show's major highlights. In advance of the presentation, Samsung published a teaser film to show us the colour options and reworked hinge of its next flagship clamshell foldable. When folded, the Galaxy Z Flip 5 seems to have no space between its two folding sides. The main difference between the new version and the Galaxy Z Flip 4 might be this improvement.
Samsung provided a great glimpse of the upcoming Galaxy Z Flip 5 through a teaser video. The hashtag "Join the flip side" was used by the corporation while posting the teasers. It displays the phone in colours of cream, lavender, and mint with the well-known clamshell design that splits in half horizontally and a cover display that enables users to do tasks without unfolding the phone. The Galaxy Z Flip 5 looks to sport a redesigned hinge design to remove the gap between both parts while folding, as predicted after several leaks and rumours.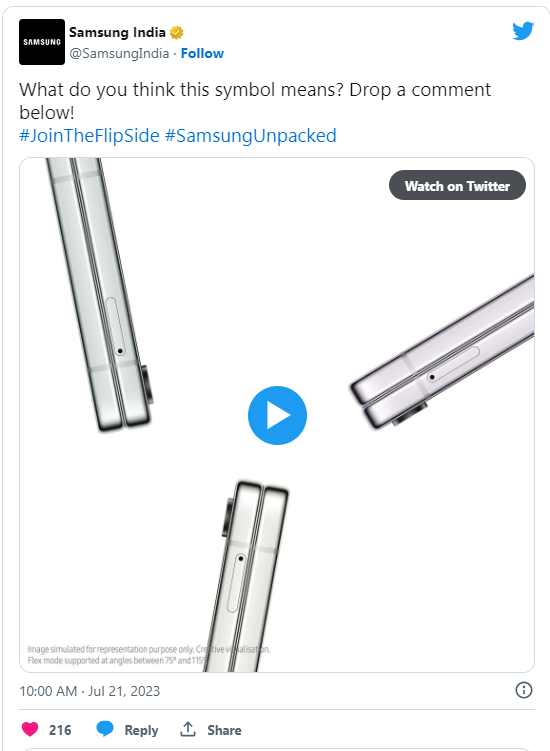 A new waterdrop-style hinge that would allow the Galaxy Z Fold 5 to fold flat with no gap at the hinge is also expected. As a result, the phones may be able to stay flat when opened.
The Galaxy Z Flip 5 and Samsung Flip 5 will be unveiled by Samsung at its Galaxy Unpacked event on July 26 in Seoul, Korea. The tech giant has been coy regarding the cost and technical details of the new foldables, but rumour mills have already made some assumptions.
The outer screen is tipped to be a 3.4-inch in size with up to 120Hz adaptive refresh rate. It is expected to be equipped with a Snapdragon 8 Gen 2 SoC. It is anticipated to include a Snapdragon 8 Gen 2 SoC. The Galaxy Z Flip 5 will probably include two 12-megapixel cameras: a 12-megapixel main camera and a 12-megapixel ultra-wide camera. There could be a 10-megapixel selfie camera as well. It is expected to carry a 3,700mAh battery. and use Samsung Wireless Charger.