Private Internet Access (PIA) Review 2022
When it comes to privacy, security, and tracker blocking, PIA is among the best. Although its performance isn't particularly impressive, it is stuffed with useful tools and special features, not to mention the ability to access well-known TV streaming providers. Overall, it's a highly capable and secure VPN that's definitely worth taking into consideration.
For good reason, Private Internet Access (PIA) is a top contender on our list of the best VPNs. With more than 10,000 servers available worldwide, this reputable and well-established VPN provider offers one of the largest server networks available. Additionally, it has a lot of dedicated IP addresses worldwide, with a few more since my last look.
My most recent testing revealed considerably greater privacy improvement, especially within its useful browser extension. With a tonne of settings for torrenting and tunnelling, to mention a couple, PIA provides some of the most customised VPN programmes.
When it comes to VPNs, there is a lot of information to sort through, especially when using a feature-rich service like Private Internet Access. To find out more about what's included and how it can help you be secure online, read this helpful review.
| | |
| --- | --- |
| Number Of Servers | 10,000+ |
| Server Countries | 84 |
| Supported Platforms | Windows, Mac, iOS, Android, Linux, Chrome, Firefox, Opera |
| Simultaneous Connections | 10 |
| Split Tunneling | Yes |
| Kill Switch | Yes |
| Protocols Supported | OpenVPN, IKEv2, WireGuard |
| Country Of Registration | USA |
| Support | Live Chat, E-mail, Knowledge Base |
---
PIA 1 -MINUTE REVIEW
If you're willing to commit to a lengthy subscription, Private Internet Access is often a reasonably priced service. On the two-year plan, the standard cost is roughly $2.19 per month, but a promotion like the VPN Black Friday bargain can make it even cheaper. But be prepared to pay extra if you don't want to commit to years at a time; the monthly plan is a hefty $11.99.
Private Internet Access has moved up a notch in the rankings since my previous evaluation, placing just below the top three services, ExpressVPN, NordVPN, and Surfshark. This is due to the fact that PIA has slightly increased its speeds and is even more secure in addition to its already extensive list of configurable features.
PIA's ability to torrent is one of its best qualities. There aren't many VPNs that provide this service, and the ones that do aren't as simple, safe, or adaptable. Any server will allow torrenting, and the port-forwarding feature is designed with P2P sharers in mind.
The "piactl" command-line tool is a useful addition to the PIA toolbox because it lets you write scripts for the app to follow, which is quite uncommon in the consumer VPN market. It also has other helpful features like port forwarding.
Excellent privacy and security credentials are also held by PIA. You'll get access to WireGuard and OpenVPN, and you'll have a choice of encryption levels. Every app is open source, the kill switch worked flawlessly during my testing, and the no-logs policy appears to be foolproof. This was verified through an audit conducted by Deloitte, an impartial third party.
In a handful of locations, PIA unblocks Netflix. Additionally, it unblocks Disney+, Amazon Prime Video, and BBC iPlayer. Additionally, access to geo-restricted content isn't just available through streaming services. You can access other websites that are normally blocked when you connect to a server there.
Support is one of PIA's less strong points. The written content is unfortunately a touch lacking, but the recent addition of a live chat facility should significantly reduce question time.
Overall, Private Internet Access is a highly recommended option if you're looking for a secure, reliable VPN that is also extremely cost-effective if you select its two-year subscription plan.
---
LATEST UPDATES
Faster Connection Speeds
Dedicated IPs available in Switzerland and Japan
Very good at blocking trackers and malicious links
Unblocks additional Netflix and streaming services
Passed no-log audit
Monthly plan price increase
---
PIA VPN PRICE AND PAYMENT
| Plan Length | Overall Cost | Monthly Cost |
| --- | --- | --- |
| 1 Month | $11.99 | $11.99 |
| 6 Months | $45.00 | $7.50 |
| 2 Years | $56.94 | $2.19 |
It's not the best deal to subscribe to Private Internet Access on a monthly basis. It is slightly more expensive than the majority of cheap VPN subscriptions at $11.95/month, but not by as much as some. Choosing either the 6-month or 2-year plan from PIA is a great deal.
The cost of PIA's 6-month subscription is $45 for the whole time frame of the subscription, or $7.50 each month. This is a rather good deal, however the 2-year plan offers the greatest financial savings. This costs just $55 over the course of the two years, or $2.19 a month. Additionally, you receive an additional two months for free, making this a 26-month subscription at a great value. Additionally, PIA frequently runs promotions throughout the year that further reduce the cost; right now, for instance, it only costs $2.03 per month.
One noteworthy benefit is that PIA provides dedicated IP addresses that are nevertheless covered by its VPN's privacy and security protection. Regardless of the subscription plan, this is an add-on that you select during checkout and costs an extra $5 per month. This costs a little less than NordVPN, but CyberGhost's alternative costs only $2.25.
Private Internet Access offers a 30-day money-back guarantee but no free trial. If you're seeking for a safe way to score a deal, PIA might be a wonderful option because it accepts a huge variety of payment options, including bank transfers, cryptocurrencies, and gift cards in addition to credit cards and gift cards.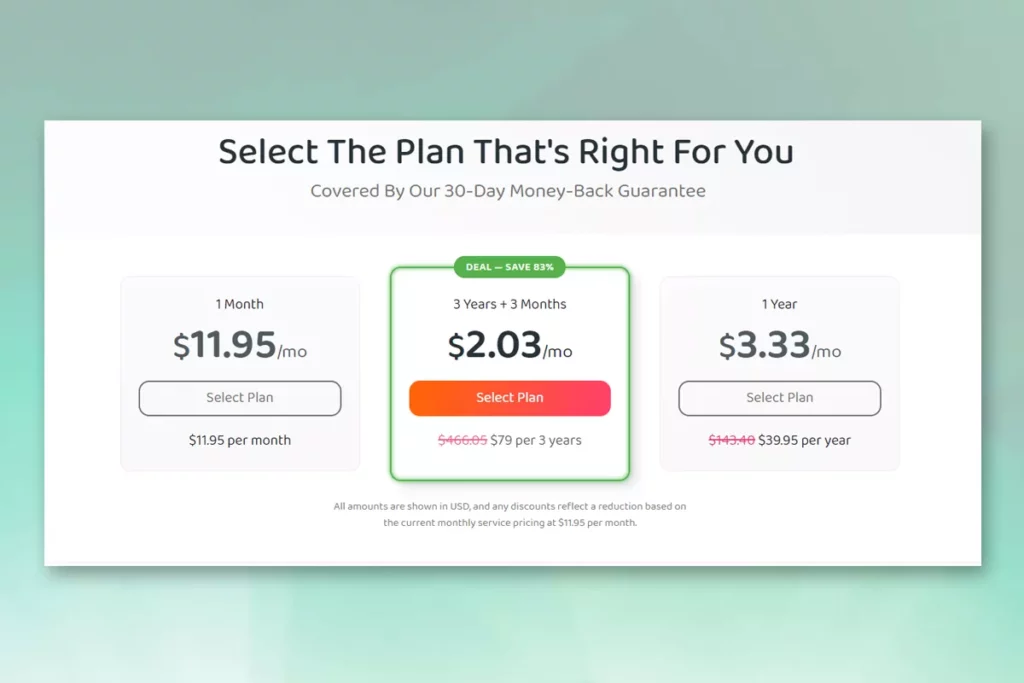 ---
HOW PRIVATE & SECURE IS PIA?
Private Internet Access takes great pride in its security offerings and offers a number of excellent tools to protect your privacy. Additionally, PIA has made all of its apps open source so that you can inspect the code to see if there are any suspicious elements. This is done to ensure that you are completely comfortable using their VPN.
In order to find any security holes or potential service breaches for users who lack the technical know-how to grasp source code, I thoroughly investigated the application and evaluated its functionalities. For instance, I verified that the PIA kill switch promptly disconnects your internet connection whenever your connection drops. On both desktop and mobile apps, it does.
The VPN transmits and receives encrypted web data while you are connected. This makes it more challenging for anyone who intercepts your web history to identify it as being yours. By default, PIA employs AES-128 encryption, but you can manually increase it to AES-256, the same encryption that the military and banking organisations use. We advise doing this simply to be safe.
Own DNS servers are a further security measure employed by PIA. This lessens the possibility of DNS data breaches. You are not, however, forced to use this feature. You have the choice to alter this to your liking.
According to Deloitte, PIA manages its systems well and didn't find any reason to doubt its claims of its no-logging policy during its audits of PIA's VPN services.
You may receive more privacy features by installing the Chrome VPN extension, such as the ability to block advertisements, trackers, and third-party cookies. Although you can connect to the VPN from within your browser interface using the extension, only your browser traffic is protected.
The bypass list, a convenient feature of the Chrome extension, lets you pick and choose which websites will bypass the VPN and which will pass through it. Once more, PIA's Chrome extension has a tonne of setup options, which makes it a fantastic alternative for VPN power users.
On its website, PIA asserts that it has been "certified" as a zero-logging service and states categorically that it keeps no logs of any type. On the back of its Transparency Report, which you can read for yourself here (opens in a new tab), PIA makes these assertions.
Like nearly any VPN, PIA frequently receives court orders, warrants, and subpoenas asking for information about its customers. The fact that PIA has never complied with any of these requests (since there is nothing stored to comply with), clearly demonstrates that it does not keep user logs. That's fantastic news.
The best news about PIA, however, is that Deloitte, a reputable and well-known management consulting firm, independently audited its privacy claims.
In its audits of the VPN services, Deloitte asserts that PIA effectively controls its systems and found no grounds to question the company's assertions regarding its no-logging policy.
---
HOW FAST IS PRIVATE INTERNET ACCESS?
| | |
| --- | --- |
| WireGuard | 510Mbps |
| OpenVPN | 440Mbps |
Another area where PIA excels is speed. When connected using WireGuard, it performs approximately averagely for a VPN, but when it comes to OpenVPN connections, it outperforms the majority of the competition.
When I tried PIA, regardless of where I was connected to, including remote sites, the average connection time was 2 seconds when using WireGuard and 2.5 seconds when using OpenVPN. This is excellent in my book.
On systems with a 1Gbps connection in a UK data centre and a US location, I tested PIA. I connected to my closest location using the app, then used numerous speed testing websites and services (including SpeedTest's website and command-line software, nPerf, SpeedOf.me, and others) to assess download performance. I conducted the tests using both WireGuard and OpenVPN connections, and I then repeated them in the evening.
PIA's speeds failed to wow me in my most recent round of testing. Speeds for the UK OpenVPN, for instance, were barely 170-190 Mbps. At 200–250 Mbps, using WireGuard was an improvement. But this time, the speeds improved to the level I would anticipate from a top-tier provider.
The maximum WireGuard speed was 510 Mbps. This is typical for most VPN services, so utilising it shouldn't cause you any problems like latency or slowdown. However, OpenVPN was capable of 440 Mbps. Due to its high ranking for OpenVPN speeds, PIA is a provider to keep in mind if you're searching for a router VPN or just like the tried-and-true protocol.
However, if sheer speed is your top concern, some providers offer far more. In recent tests, Surfshark, TorGuard, and Norton VPN all achieved 950 Mbps or more. Avast, NordVPN, and Hide.me all saw connection speeds of more than 800 Mbps.
---
HOW GOOD IS PIA FOR STREAMING?
| | |
| --- | --- |
| Netflix | Working( US, UK, AU, CA, JP) |
| Prime | Working |
| YouTube | Working |
| iPlayer | Working |
| Disney Plus | Working |
| 10Play | Unavailable |
| 9Now | Working |
| Hulu | Working |
| ITV Player | Working |
| All4 | Working |
Have you ever tried to search for something and get the phrase "not available in your region"? PIA, or Private Internet Access, can assist with that. You can access all different types of geo-blocked websites if you are linked to a server in the appropriate location. Websites that stream TV are included.
I tried utilising PIA to access the most well-liked streaming services, and it didn't let me down. It actually performed well enough to be listed among the best Netflix VPN providers. I have access to Netflix catalogues from the United States, the United Kingdom, Canada, Australia, and even Japan. Disney Plus, Amazon Prime, and BBC iPlayer are some of the other services that PIA unblocks.
A few streaming websites were blocked from access by PIA. One of Australia's largest networks, 10Play, is the largest of these. Therefore, you'll need another streaming VPN if you want to watch stuff on this service. Only a few VPN services, including ExpressVPN and NordVPN, can unblock 10Play and additional regional Netflix libraries.
---
HOW GOOD ARE PIA'S MOBILE APPS?
Both the iPhone and Android mobile VPN apps from PIA are brimming with useful features and can be customised to meet your unique privacy needs. Both have custom ports, a wireguard and openvpn connection option, and an automatic kill switch. If you use PIA on many devices, it will seem quite similar to the desktop versions in the apps, so it will be comfortable for you to use.
A fairly plain UI with lots of white space, a large On/Off button, and the normal information, such as the IP address and location you choose, are what you'll notice when you first use the Android VPN. You can see a tonne of other icons, buttons, and status information, though, if you swipe up.
When you tap a region, a list of the other available regions with information on expected latency appears, allowing you to make an informed decision. It's important to note that there is a lot of information on these settings panels, and they are a little cluttered. However, it also means that everything you need is readily accessible and not obscured by numerous menus, which has no impact on usability.
The PIA iPhone VPN app closely resembles its Android equivalent in terms of appearance and features. Along with the Favorites system and an easy-to-use location picker that displays server latencies, this interface is stylish. Additionally, the console can be customised in a variety of ways to suit your preferences.
The ability to automatically set particular networks as trusted or untrusted is added via a Network Management tile. For instance, you could use this to have your VPN automatically enable when you're at a coffee shop and disable it when you go home. You may also use Siri shortcuts to enable and disable your VPN by speaking a command. The iOS app is a little more aesthetically pleasing than the Android version while making minimal compromises.
Split tunnelling is one benefit the Android app offers over the iOS version. This gives you the option to choose which apps use the VPN rather than protecting the whole device. Split tunnelling is an effective method for boosting speeds and reducing data usage. Due to iOS restrictions, very few other VPNs support split tunnelling on iPhone, however since PIA doesn't have data caps, this isn't a major loss.
Overall, PIA's mobile apps for iOS and Android are true highlights of the provider's software lineup, so if you're a mobile-first customer, PIA is unquestionably worthwhile to take into account.
---
HOW GOOD IS PRIVATE INTERNET ACCESS SUPPORT?
If you require assistance using the clients of Private Internet Access, you have a few support options. Your initial stop should be the web knowledge base (opens in a new tab), where you can find some fast answers. This area contains articles on common technical problems, general troubleshooting, and account problems.
Even while PIA's articles aren't as in-depth as ExpressVPN or NordVPN knowledge bases, they are nonetheless useful. And it might be quicker than asking for aid directly.
You have two choices for getting human assistance: open a support ticket or use the brand-new live chat function. When compared to some other VPN services, throughout testing I frequently received responses to support tickets within five hours.
In order to keep up with much of the competition, PIA just included a live chat facility. When I used it, the representative I spoke with was fairly educated and gave me helpful, practical advise regarding the problem. So good things.
---
SHOULD YOU BUY PRIVATE INTERNET ACCESS?
I rate Private Internet Access as one of the best VPN services available. Although it doesn't receive an A in every category, it ranks among the best in terms of privacy and security. It's also one of the VPNs with the most configuration options.
In practical tests, PIA demonstrated that plug-and-play apps made it very simple to use, and that it unblocked Netflix and the majority of other TV streaming websites. This VPN has the same level of functionality across all platforms and can be used on ten different devices.
Although its two-year plan (which opens in a new tab) is more economical, its monthly subscription isn't the cheapest. Additionally, you can benefit from Private Internet Access' 30-day money-back guarantee if you decide it's not the perfect choice for you.
It is slower than class leaders like Surfshark (opens in a new tab) when it comes to unblocking ability and raw performance power. Even so, using its superb torrenting features or unblocking geo-blocked websites shouldn't cause you to lag. Overall, PIA is something to think about.
SIUN UP FOR PIA IF:
You need a VPN for torrenting
You need excellent security and privacy
You need to access streaming and geo-region sites
You've got a use for its additional features
AVOID IF:
You want to check out a free trial first
You want a provider that has had its servers audited
You want a more lightweight, simple VPN app