Samsung Galaxy Unpacked 2023: What to Expect and How to Watch ?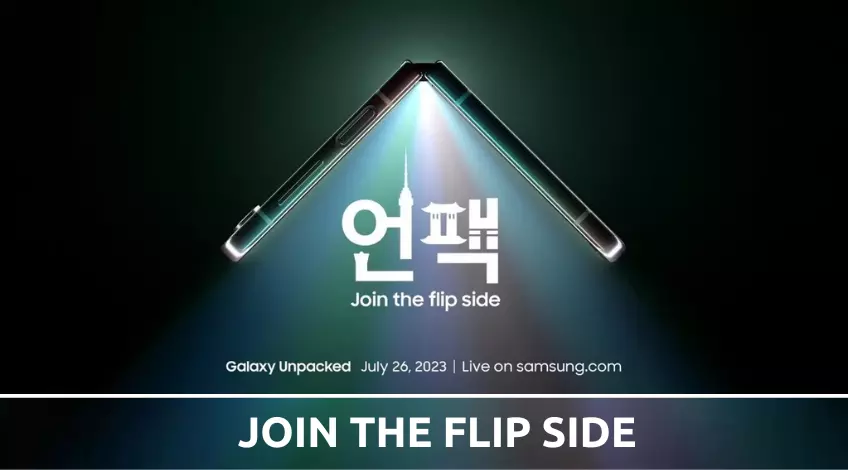 Samsung has confirmed the date of its Galaxy Unpacked event. It'll take place on July 26th and will see the launch of a whole host of new hardware products. The company is set to unveil new Android tablets, smartwatches, and—best of all—the fifth generation of its folding phones.
Let's take a closer look at what to expect from Galaxy Unpacked and how you can watch it.
How to Watch Galaxy Unpacked July 2023
The Samsung Galaxy Unpacked event is all set for July 26th. You can watch it streamed live on samsung.com and Samsung's YouTube channel. Here's what time it happens around the world:
San Francisco: 4 AM
New York: 7 AM
London: 12 PM
Paris: 1 PM
Mumbai: 4.30 PM
Sydney: 9 PM
If you expect to be buying one of the new products, you can register your interest in advance on the Samsung website. This will give you access to some pre-order offers (which differ depending on where you are in the world).
What to Expect From Samsung Unpacked
Galaxy Unpacked for July 2023 looks set to be a big one. There will be new folding devices, additions to the Galaxy Watch range, and a new high-end tablet.
The Galaxy Buds 3 were also rumored to be making an appearance, but the latest word suggests they'll be held back until August when they might launch alongside another new phone, the Galaxy S23 FE
The Galaxy Z Fold 5.

The Galaxy Z Fold 5 will debut as the primary product. The device is already known to have been the subject of multiple leaks, and it appears to be an iterative update that will cost the same as its predecessors.
We can anticipate one significant difference, though: the phone will now fold fully flat when closed thanks to a newly built hinge mechanism. Hands-on pictures of it in use were shared on Reddit and mentioned by Android Police.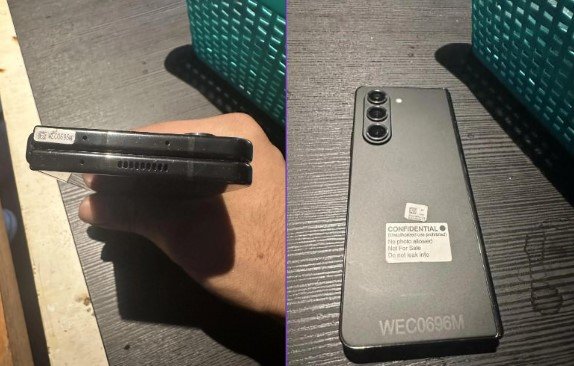 Aside from the screen crease, about which we know little so far, this has been one of the most requested features in folding phones.
Galaxy Z Flip 5
The Flip series is the more mainstream, more affordable, and much bigger-selling foldable. The Z Flip 5 will come with one huge upgrade over last year's model—a larger cover screen akin to that on the Moto Razr+.
The theory behind bigger outer displays is that they enable you to do more on your phone without needing to flip it open. That leads to less distraction and potentially better battery life, too.
However, it all depends on how it is implemented, and renowned Twitter leaker Evan Blass has suggested that there might not be many software features to take advantage of it at launch.
What's trending in Galaxy world?

Beyond that, the phone is thought to be getting a gapless hinge like the Fold 5, along with an improved IP rating to make the phone more durable.
Galaxy Watch 6
Next up is the Galaxy Watch 6, which looks set to be coming in two flavors: the Watch 6 and the Watch 6 Classic. The latter will see the return of the rotating bezel that was popular in the earlier models, but which was removed last time around.
The biggest changes, though, will be on the software side. Samsung has already announced that the watches will launch with the new One UI 5 Watch skin, presumably on top of Wear OS 3 (although Wear OS 4 is on the way). It brings a raft of health features like personalized heart rate zones and improved sleep tracking.
Galaxy Tab S9
Finally, expect a new premium tablet in the form of the Galaxy Tab S9. Android tablets have seen something of a renaissance in 2023, through the likes of the Pixel Tablet and the OnePlus Pad, so Samsung needs to keep up with its new competition.
There are likely to be three models—including Plus and Ultra versions—with the screens getting increasingly bigger. The devices look like incremental upgrades, with modest design tweaks and bumped-up specs. But the base S9 could have an OLED display, giving it an advantage over the LCD-equipped iPad.
The Next Samsung Launch Is Coming
Samsung's summer launch event usually takes place in August, so the 2023 version is happening a little earlier than expected. As such, we'll have to wait and see what the Fold 5 release date is, or that of the other new devices. Although you'll likely be able to pre-order straight away, you may have to wait a few weeks before getting your hands on the new gear.
FAQ's
How to Pre-reserve new Galaxy Device?
The Pre-reserve window starts on 06th July'23 till 27th July'23.
The steps to Pre-reserve:
Click on the Pre-reserve button to add new Galaxy Pre-reserve VIP Pass.
Pay ₹ 1999 /- using any prepaid payment options available.
You will receive new Galaxy Pre-reserve VIP Pass through email & message on your registered mobile number.
Referral, welcome voucher, Loyalty points cannot be used for pre-reserve purchase.
What are the Pre-reserve benefits?
Be among the first few customers to lay your hands on the Samsung new Galaxy device.
You will receive samsung.com coupon worth ₹ 6999 (i.e. VIP Pass of ₹ 1999 & E-Voucher of ₹5000)

The E-Voucher of ₹ 5000 to spend on samsung.com (Selected products, read TnCs) .This benefit will only be availed once main product (New Galaxy) is added in cart and E-Voucher is applied at checkout.
The amount i.e. ₹ 1999 for VIP Pass paid to Pre-reserve your new Galaxy would be adjusted against the purchase value of the eligible device.
If Consumer buys Products less than ₹ 5000, then the customer will not be able to re-use the E-voucher for the balance amount.
If Consumer has added multiple products in single cart, 5k will be reduced from the total value of the Add-on products in the cart in the ratio of the product price. For example, if the value of two Add-on Products are 7k (i.e. 4k & 3k), the ratio in which the E-Voucher will be applicable as 4/7 and 3/7, which is approximately 2857 and 2142 respectively
How do I buy Samsung new Galaxy device? When do I pay the remaining amount?
You will receive a welcome email post successful Pre-reserve clearly detailing the pre-reserve E-Voucher.
Please visit us on samsung.com/in or Samsung shop App & purchase the new Galaxy using your E-Voucher to avail exciting benefits.

While logging in to buy the product in pre-book period, use the same login id (mobile number or email address) used during pre-reservation
If you pre-reserve as a guest user, kindly login with the phone number provided with shipping address

You can also call our helpline number 1-800-40-SAMSUNG(1-800-40-7267864) for any further assistance
What are payment options to Pre-reserve new Galaxy?
All Prepaid Options Credit Card, Debit card, Wallet options, Net Banking or any UPI based payment system etc. are available for the Pre-reserve VIP Pass.
Can I avail Cash on delivery on this?
Cash on delivery is not allowed for new Galaxy Pre-reserve VIP Pass.
What happens if I don't avail the samsung.com E-Voucher?
The E-Voucher if not utilized till pre book period, will stand cancelled automatically. ₹ 1999 (Pre-reserve amount) will be refunded to the original source of payment.
Can I purchase multiple Pre-reserve voucher from same phone number / Email id
The benefits of pre reserve can be availed once per mobile number per category.
Read the most recent All New Treading Blog: