What is Samsung KNOX and Why do I need it ?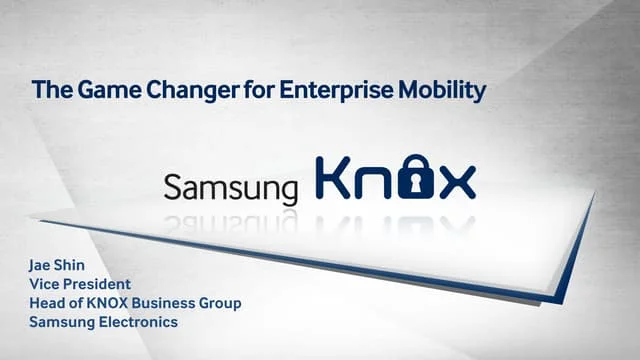 Samsung Knox is a powerful and secure mobile solution provided by Samsung for those who need top-of-the-line security for data stored on their devices. In this blog, we'll tell you that how Knox protects user data on Samsung devices to a defence-grade standard.

Samsung Knox is an ultra-secure mobile security functionality for businesses and individuals looking for top-of-the-line data protection. Developed by Samsung, it is a multilayered technology that provides users with enhanced phone security, offering both hardware and software authentication to protect their data from malicious attacks.
As mobile devices become more sophisticated & a part of our lives, their security & privacy becomes ever more crucial as smartphones & tablets start accessing sensitive data & apps. Samsung Knox was developed specifically to help users combat these challenges.
What does KNOX do on Samsung ?
Samsung Knox security system protects data against various different threats, such as theft & hacking, from a variety of sources. This is due to the system's holistic approach to securing a mobile device's OS through data protection.
Knox's security begins at chip level, where highly sensitive data is isolated from the rest of the devices' operations. The way it works is as follows:
Real-time protection ensures that even with your device running for days without a reboot, its data & OS stay private & safe.
It layers other Samsung security features for Android.
It's able to protect your data & apps by strictly choosing what each process can & can't do, and what data it can access, ensuring privacy in apps & your personal files.
These sub-layers combined are what allow Knox to deliver solid security from the moment your device is turned on.
How Secure is Samsung KNOX ?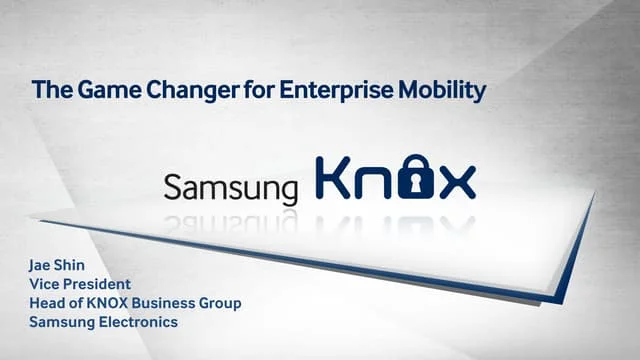 Samsung Knox is remarkably secure – so much so that it is classed as defence-grade. The Knox platform has met varied security certification requirements & received multiple implementation guides for classified use in various governmental agencies worldwide. Thanks to data being stored & remaining in an encrypted state, Knox is the perfect option for those who want to protect their data from:
Theft
Hacking Such as Cyberattacks and Viruses
Loss Of Device
Human Err eg. Data Leaks
Does Samsung KNOX Protects against Viruses ?

Samsung Knox can protect your devices against viruses although it is not an antivirus software in its own right. Samsung Knox isn't a program or application, but is hardware built into your Samsung device at the point of manufacture. However, the overlapping layers and security features that are at the foundation of Samsung Knox do have the added benefit that they can also protect your device from viruses and malware.
How Do I enable KNOX Security ?
Samsung Knox is built into your device, and enabled as soon as you turn it on. So when you get your new Samsung device, Knox is ready to protect your data. However, to be able to effectively protect your personal data, you need to enable the Secure Folder on your Galaxy device. The Secure Folder is the encrypted space in Samsung devices where you can keep private photos, videos, apps and other data. And this is what enables Samsung Knox to protect important information from malicious attacks & unauthorised access.
To enable Samsung Knox to create a Secure Folder in your Samsung device, follow these steps:
Go to System Setting
Tap On Biometrics & Security
Click on secure folder & Tap Agree
Enter your Samsung Account details or create a new account if you don't have one.
Tap Sign In, Continue or Agree
Also enable Reset with Samsung Account option.
Select lock method among Pattern, PIN & Password and Tap Next.
Provide lock method and click Continue.
You now have a Secure Folder shortcut in your Home screen and App drawer.
In case you've disabled KNOX security by inputting an incorrect password on your Samsung Account, you can re-enable the Samsung Knox function by:
Going to Device & Users > Devices & select the devices on which the container has been disabled.
Click Actions > Android Only > Enable Samsung Knox Container.
Choose the container you want to enable from the Container list.
Click Enable Samsung Knox Container.
Yes, all Samsung Galaxy phones are manufactured with Samsung Knox security. Besides smartphones, there are several other Samsung devices with Samsung Knox security included, such as tablets & smartwatches.
Some of the devices compatible with Samsung Knox include:
Samsung Galaxy Z Fold4
Samsung Galaxy Z Flip4
Galaxy S22 | S22+
Watch 5 | Pro
Samsung Galaxy A33
Samsung Galaxy A53
Galaxy Tab Active4 Pro
Galaxy Tab S8+ | S8 Ultra
Watch 4
If you're looking to check whether your Galaxy device has Samsung Knox security features, you can do it by going to Settings > About Device > Software Information > Knox Version.
If you can't find a menu option titled Knox Version, your phone doesn't have the technology.
Do Samsung Phones Have Built-In Security Already ?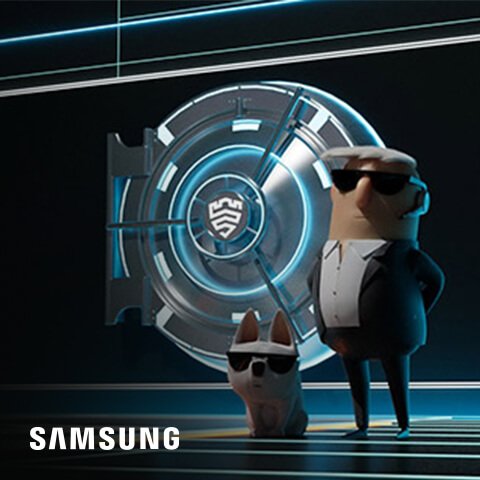 Yes, all Samsung Galaxy phones have a built-in security system – and it's not just Samsung Knox that provides this security. The following applications work in conjunction with Samsung Knox to create an ultra-secure and encrypted device:
Samsung Pass
Secure Wi-Fi
Secure Folder
Samsung Pay
Samsung Health
Find My Mobile
And, while the technologies that form Knox's security system might be quite complicated, its base is a combination of hardware, firmware & Samsung's extensions to Android Enterprise, that when combined ensure device integrity, security & flexibility.
Our personal data is extremely important to us in this technologically advanced society. We chose high-end smartphones as a result to protect our data from misuse or being obtained by unauthorised parties. The greatest option for users is to use Samsung's most recent products in order to add KNOX features to their gadgets and gets security updates on 4 to 5 Years Continuous by Samsung.
So, I hope you enjoyed the blog and get the answers about Samsung KNOX and other Features about the Samsung Products.