6 luxury long stays in Europe by Booking.com
One of the most fun and rewarding ways to travel with Booking.com to live like a Pro. Find 6 luxury long stays in Europe, Family-run restaurants off the beaten track or make friends while shopping at local markets. And book an extended stay (accommodation that offers guests stays of up to 90 days) in one of these six European temporary homes for a taste of local life.
luxury long stays Santorini - Visit Greece with Booking.com
The Vasilicos, Santorini – Nearly every building overlooking Santorini's sunken caldera has been transformed into a luxury hotel. I've stayed in dozens of properties, but surprisingly few match these famous views.Vasilicos stands out from its crowded competition for many reasons. All seven suites are spacious and secluded, with terraces cascading down the hillside and offering expansive views of the endless blue. While the island seems to be sinking under the weight of its popularity, there is a gentle reign to this former summer home. Designed for sun-drenched gatherings with family and friends, it was built in the 1980s by Vassilis Valambous, a Greek art collector and bon viveur, from a cluster of collapsed yposkafa – the island`s unique cave houses. The atmosphere still has the warmth, intimacy and personality of a home. From the capsule library (curated by legendary local shop Atlantis Books) to the custom-made beach towels, every thoughtful detail bears the personal touch of the elegantly understated owner, Daphne Valambous. Her brother Yannis has transformed the vineyards he inherited from their father into Vassaltis, one of the most exciting wineries on Santorini. If I`m travelling solo, I like to pop a bottle of its sparkling pet nat to toast the sunset, an almost otherworldly experience that is never the same twice (the wines can also be paired with a personalised tasting menu at the sublime two-table restaurant). Opened in 2015, Vasilikos is already a timeless classic. Like most loyal guests, I like to keep this very private retreat a secret.
Hotel du Cap-Eden-Roc, Cap d'Antibes – Life is not perfect. That's why there are places like the Hotel du Cap Eden Roc, visited every summer by the world's most attractive people, that look like movie sets in impeccable style. The final day of our recent stay here – the day we had reserved to spend alone in the rock-cut swimming pool overlooking the sparkling blue Mediterranean Sea – was gray and overcast. We already knew about other attractions like Manolo Valdes, a private cabana you can enjoy, a restaurant that feels casual chic by day and chic by night. – A fully manicured lawn exhibit with pine trees  carefully planted to  replace the impressive one that stands now. This is  where nostalgia lives on, with cloisters adorned with photographs of some of the most famous guests from the past 150 years, and golden sunshine imbuing everyone  with a touch of romance, making your time here more enjoyable. It makes you feel longer and longer. Remember, no matter how short the actual visit  is. You are so well cared for and well fed that even a chilly final day on the French Riviera doesn't dampen your spirits… instead it just seems like  a bit of a plot twist. After all, that's enough to make you think the rest of your life is almost perfect. Divya Tani
luxury long stays Madrid - Spain
Amor de Dios 17 Boutique Hotel, Madrid, Spain – For a sunny, cultural and delicious  stay in Europe, look no further than Madrid. Specifically, the Amor de Dios 17 Boutique Hotel, located in a Madrid townhouse on a quiet street in the city centre. Located between the must-see Plaza Mayor (Madrid's vast and atmospheric main square) and the Prado Museum (housing Spain's largest  collection of national art and his one of the largest  in the world). The first few days will be spent sightseeing,  with siesta and late-night dinners soaking up the local life. A beer and tapas bar, the Cervecería Restaurante Plaza Mayor has outdoor seating on the square itself, perfect for humans. See you later. Wake up in the morning,  step onto the plush mauve rug, pull the plum curtains, stroll outside and enjoy a strong cup of coffee like your average Madreño. The Santa Eulalia Boulangerie Patisserie, just a 15-minute walk from the hotel, serves delicious coffee and freshly baked coffee. bread and pastries.
Schwan Locke, Munich, Germany – Munich has many challenges. Easily accessible, surrounded by beautiful nature and known for its great beers, bakeries and slow pace of life, the Bavarian capital is the perfect place to join the local scene. Indulge a little  and spend an extended stay at Swanrock. The studio apartments here feature modern and playful interiors in  soothing pastels and earthy tones and are available for stays of up to 90 days.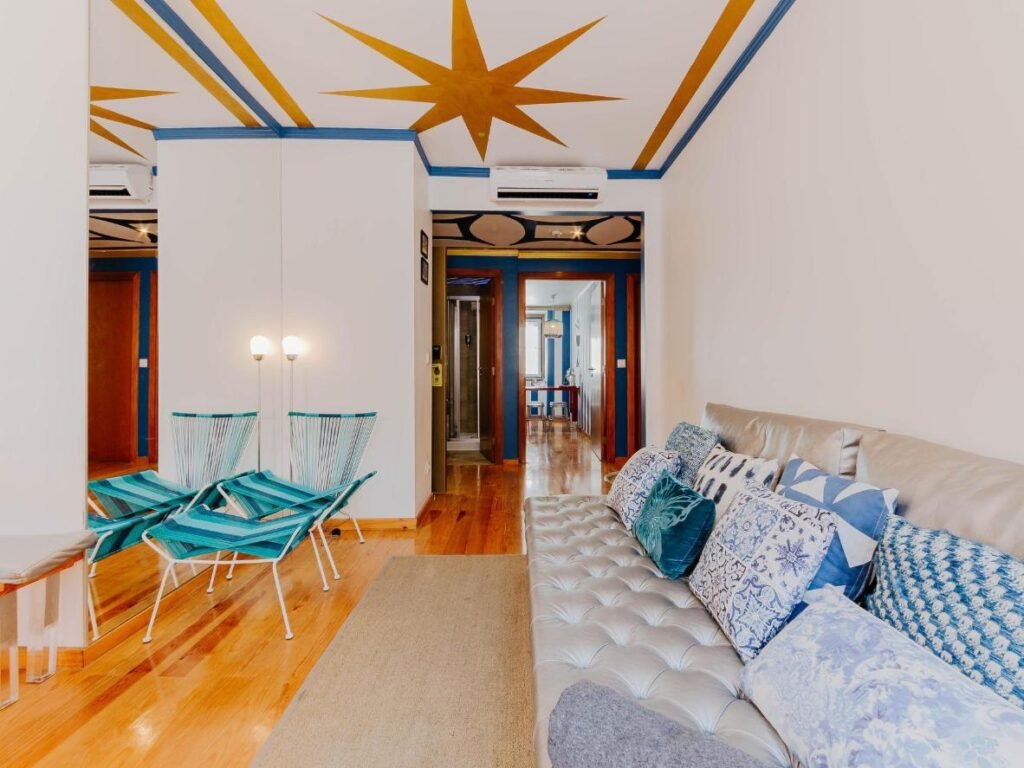 Lisbon Art Stay Apartments Baixa, Lisbon, Portugal – Spend a month or two at the Lisbon Art Stay Apartments in the Baixa district of Lisbon, the  capital of Portugal, and  be spoiled for choice between local cafes and scenic views of the world. Get a good night's sleep in your spacious suite with azulejos (Portuguese ceramic tiles) before enjoying your morning pastel de nata (traditional Portuguese custard tarts) and coffee. Spend a day strolling the town's hilly streets, exploring the markets, bookstores and bars, strolling, swimming and surfing on one of the many beautiful beaches that dot the Portuguese coast. Please spend
COVE Centrum, The Hague, Netherlands – Though often overlooked by visitors in favour of larger Dutch cities like Amsterdam or Rotterdam, The Hague is an infinitely charming option for those looking for a more local than touristy experience. This walkable (though to truly experience local life, you'll have to hire a bike) seaside city is relatively quiet but quirky, with everything from cocktail bars and 'kibbeling' (fresh fried fish) stands on the beach in summer, to exceptional art collections; The Hague's Mauritshuis museum is home to Vermeer's masterpiece, Girl with a Pearl Earring. Stay in a chic studio suite at COVE Centrum right in the heart of the city and enjoy having all the city's must-sees on your doorstep.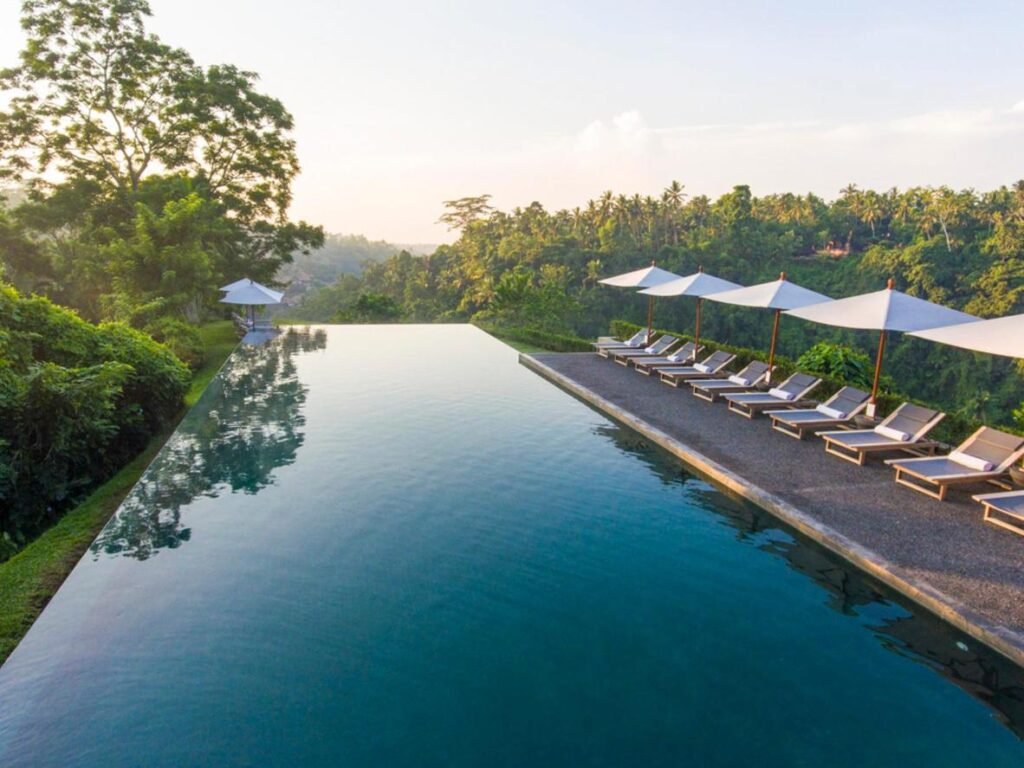 9 stunning infinity pool destinations
For a relaxing and dreamy getaway, nothing beats spending time by the pool and admiring the snow-capped Swiss mountains and meadows, Read More..
Weird and excellent methods to tour the world
How you get to your new destination is just as important as how you get there. With that in mind, we've rounded up some of the world's lesser-known, weird, and wonderful public transportation options, Read More..