Courting Cipla: Why giants like Blackstone, Torrent Pharma and pharma major major
Octanews
October 17, 2023
52

20 minutes read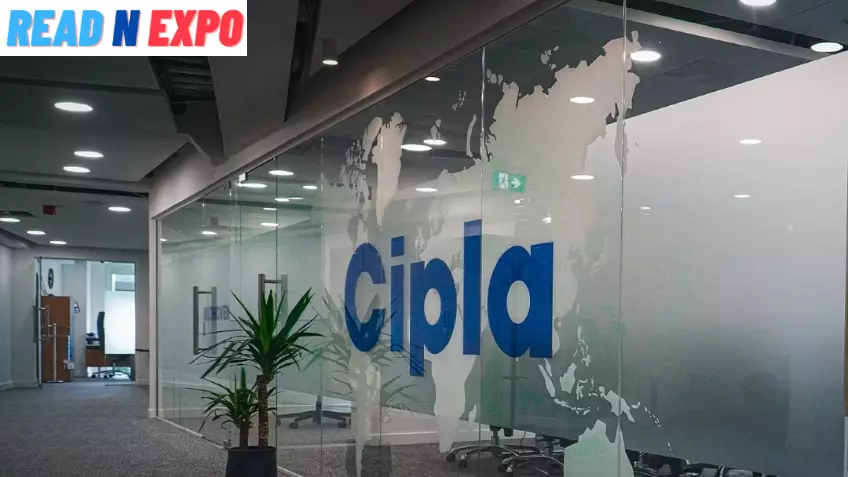 Pharma major Cipla has generated considerable interest from private equity players. What makes it such an alluring prospect, and what does the future hold for this storied company?
Cipla ltd, best known as an innovator that broke the monopolies of multinational pharmaceutical giants to sell affordable drugs for AIDS and the flu, has suddenly become the pill that big investors and rivals want to pop.
Set up in 1935 by Khwaja Abdul Hamid, a chemist and disciple of M.K. Gandhi, Cipla is also a star of India's freedom movement with a storied history.
Today, Blackstone, the world's largest private equity group, is looking for the entire promoters' stake of 33.47 per cent owned by the Hamied family. So are Indian rivals Torrent Pharmaceuticals and Dr. Reddy's Laboratories.
Yusuf Khwaja Hamid, 87, the founder's son and current Chairman, is non-committal. Hamid, a doctorate in chemistry from Cambridge University who took over in 1972, has had a long innings, steering Cipla from the days when pharmaceuticals meant chemistry to today's world of biologics and gene and stem cell therapies.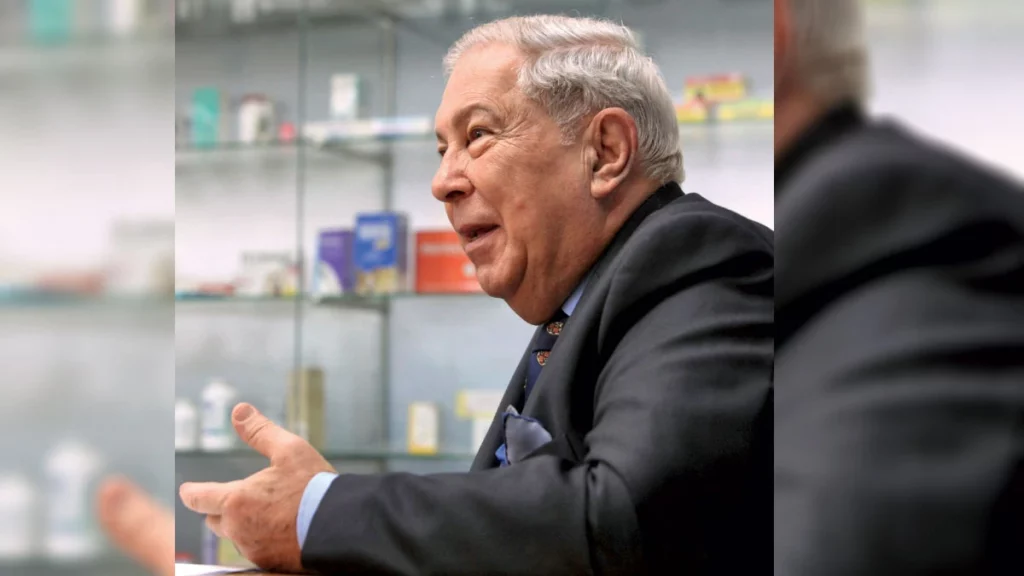 On August 10, at Cipla's 87th annual general meeting, Hamied spoke of the Covid-19 pandemic's challenges, the transition of pharmaceuticals, Cipla's history of innovation, its purpose of caring, and even climate change issues. Everything apart from whether the Hamieds would sell their stake in Cipla or to whom. The company is mum on the subject, but people close to the family have said the generation after Samina Hamied, Yusuf Hamied's niece, is not interested in running it. Samina, a postgraduate in international accounting and finance from the London School of Economics & Political Science, has driven Cipla's growth after joining as Executive Vice Chairperson in 2016.
Blackstone's bid hit the news on July 27. Blackstone, headquartered in New York, has $40 billion in capital to invest and $137 billion as AUM or assets under management in just corporate PE. The talk was that Blackstone was planning to submit a non-binding bid to acquire the entire 33.47 per cent promoter stake.
Torrent Pharma, the 8th largest pharma company in India, is talking to financial institutions to secure funding for an all-cash bid.
Another US-based PE titan, Bain Capital, was talking to Dr. Reddy's Laboratories, the second-largest pharma major by sales, about joining hands to acquire Cipla.
Hamid chose not to address the rumour directly. Cipla refused to comment on the developments.
Courting Cipla: Right pill at the right time
Founder K.A. Hamid chose to do his doctorate in chemistry in Germany when it was the world leader in chemistry. Back home, he founded The Chemical, Industrial & Pharmaceutical Laboratories (his son renamed it Cipla in 1984). He struck gold with anti-malarial drugs during World War II.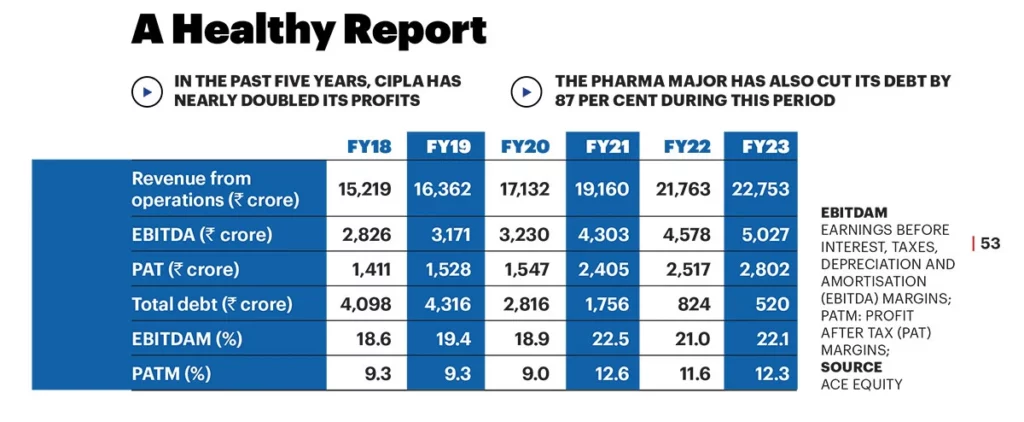 In 1995, Cipla launched the world's first oral iron chelator, used to treat conditions with excess iron in the body, such as thalassaemia or haemochromatosis. Becoming a founding member of the Indian Pharmaceutical Alliance in 1999, Cipla was a champion of generic drugs in India.
Cipla hit world headlines during the AIDS epidemic when it offered a three-drug cocktail of antiretroviral therapies (ART) for $350 a year or less than a dollar a day to poor countries against the $12,000 charged by multinational giants. Cipla's cocktail was a lifeline for African governments and local charities battling HIV, which causes AIDS. While there is still no cure for AIDS, the ARTs have turned it into a manageable chronic condition. Multinational drugmakers finally gave licences to companies such as Cipla to make the drugs for poor countries.
During the avian flu pandemic of the noughties, Cipla made its inexpensive version of Tamiflu, which had been discovered by Gilead Sciences in 1995, patented in 1996, and commercially launched in November 1999. Cipla launched its generic version of flu drugs, oseltamivir and zanamivir.
Today, Cipla has a diverse portfolio and dominates segments such as respiratory drugs, urology, anti-infectives and chronic diseases. In 2022-23, Cipla posted total revenues of Rs 22,753 crore against Rs 21,763 crore the previous year. Present in 85 markets, with 47 manufacturing facilities worldwide, Cipla has anti-retroviral, and anti-infective drugs, along with therapeutic segments like urology, cardiology, etc.
During 2022-23, Cipla got approximately 43 per cent of its revenues (or Rs 9,869 crore) from India, 26 per cent (Rs 5,909 crore) from the US, 10 per cent from South Africa and 20 per cent from the rest of the world.
Umang Vohra, Cipla's CEO, said at a July 26 investor call that the US business accounted for 29 per cent of Cipla's overall revenues in the first quarter of 2023-24. "The trajectory that is normal for us is somewhere around the $210 to 215 million quarterly range. I don't think we would guide to something higher than that," Vohra said.
Why CIPLA Pharmaceuticals is ripe for PE :
Mergers and acquisitions have been the favourite flavour in the Indian pharma industry, especially after the Covid-19 pandemic. During the second quarter of CY2023, at least seven PE deals, valued at $3.2 billion, took place in the Indian pharma space, according to data analytics firm Global Data's Deals Database.
Among these were an institutional buyout of $2 billion involving Manipal Health Enterprises, Blackstone acquiring a controlling stake in Care Hospitals from TPG for $800 million in May 2023, and Bain's $304 million for Porus Laboratories in June 2023.
PE has been transforming businesses. Check out Mumbai-based JB Chemicals & Pharmaceuticals, which specialises in branded formulations in cardiac, gastrointestinal and anti-infective therapeutic areas and owns household names such as Rantac and Metrogyl.
In July 2020, US private equity firm KKR purchased a 54 per cent stake in JB Pharma for Rs 3,100 crore.
Nikhil Chopra, JB Pharma's CEO, who was earlier an executive vice president of Cipla's India business, says JB Pharma has grown from Rs 1,641 crore in 2019-20 to Rs 2,884 crore in 2022-23 after KKR took a controlling stake.
Will a new owner at the helm mean new direction for Cipla? Given Cipla's professional management, says Tushar Manudhane, Research Analyst at Motilal Oswal Financial Services Ltd, there will be no drastic changes. "Cipla is a professionally run company. Any change in promoter will have a marginal impact on its business operations. However, the extent of this impact is also influenced by who eventually steps in as the new promoter," he says.
Manudhane says a new promoter with a financial investment background could bring minor modifications initially as a financial investor brings a keen understanding of the financial metrics and markets.
Why is Cipla pharma a lucrative deal, Why giants like Blackstone?
Cipla has a promising product portfolio and a strong US and South African presence. Manudhane points to Cipla's prospects in growing markets such as the US. "One of the key growth drivers for Cipla is improved traction in its base portfolio in North America. This would be further supported with niche launches over the next 15-18 months," he says.
Manudhane notes that Cipla is adding alternative manufacturing sites to reduce the regulatory risk in products with limited competition.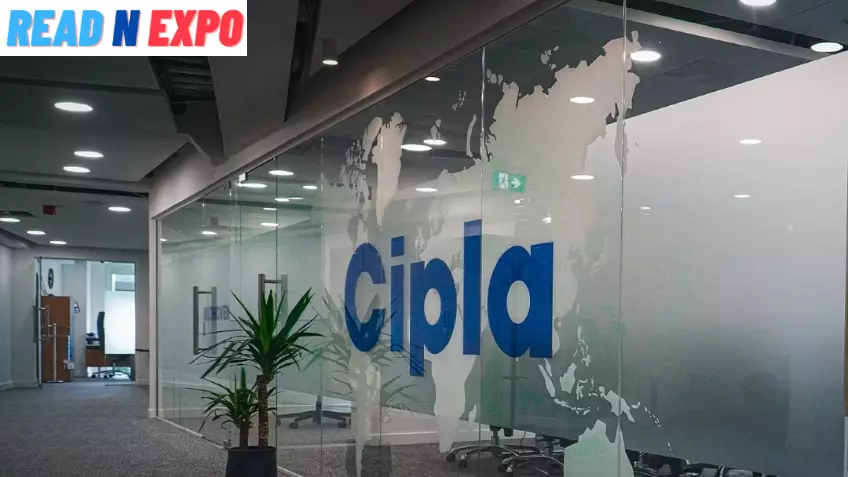 "Even in the domestic formulations segment, Cipla continues to outperform the industry by a wide margin in chronic therapies," says Manudhane. Cipla grew by 16.3 per cent year-on-year in the respiratory category against the industry growth of 13.5 per cent.
KRChoksey, a brokerage firm, says it stays positive on Cipla because of its increased focus on the domestic market and US generics. It has a strong product launch pipeline for the US, India, and emerging markets. Based on Cipla's market valuation of Rs 95,812 crore as on September 29, the promoters' stake alone is valued at Rs 32,000 crore, or approximately $3.84 billion.
Vishal Manchanda of Systematix Group—which provides financial services—says Cipla is the most valuable domestic branded formulations player with a formidable presence across segments: branded prescription formulations, trade generics, and consumer healthcare.
"Cipla has been professionally managed since its promoters handed over control to professional management almost a decade ago. Since then, the stock price has grown threefold," says Manchanda, an Equity Research Analyst, pharmaceuticals, and the Senior Vice-President of Institutional Research at Systematix.
Cipla has built a resilient business model, with over half its sales coming from branded and emerging markets, including India.
"This positioning offers better growth prospects compared with developed markets. Cipla is renowned for its leadership in the respiratory category, driven by products that are challenging to manufacture," says Manchanda.
For Cipla, takeover or not, it is business as usual. On September 4, Cipla South Africa, a subsidiary of Cipla Limited, signed an agreement to acquire Actor Pharma, a rapidly growing player in the South African over-the-counter (OTC) market. Cipla said this is a strategic acquisition for Cipla South Africa.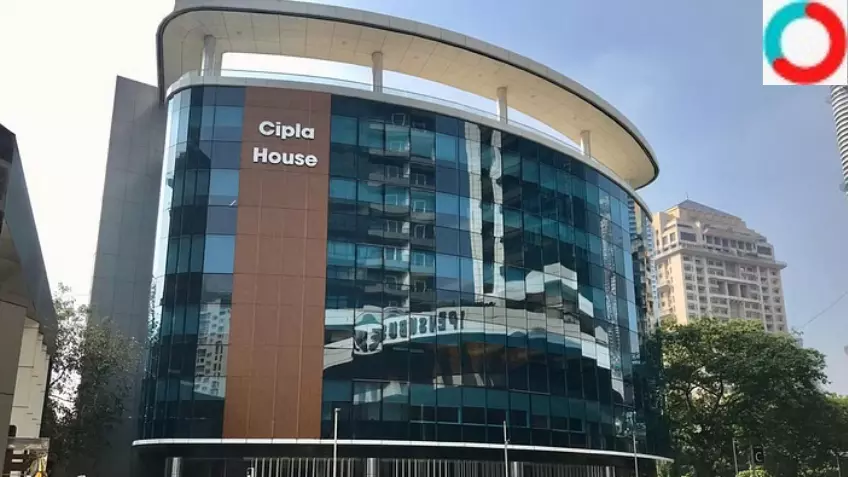 Cipla is strategically expanding its portfolio and capabilities, focussing on peptide development, exploring innovative areas such as biosimilars and mRNA therapies, and strengthening its presence in the US, South Africa, and some international markets.
Who is in the race?
If Dr. Reddy's Laboratories bids for and gets Cipla, the merged entity would become the second-largest Indian-origin pharma company in terms of domestic revenue, with a consolidated market share of eight per cent, based on June 2023 Indian Pharmaceutical Market (IPM) data. This would also hold for the US and emerging markets, significantly impacting the pharmaceutical landscape.
But Dr. Reddy's told the stock exchanges on September 5 it would refrain from commenting on market speculation. "Currently, there is no event or information that necessitates disclosure under Regulation 30 of the Sebi Listing Regulations," it said.
Industry sources say Torrent Pharma is looking for financing to buy Cipla. Torrent's acquisition of Cipla would be one of the most significant transactions in the Indian pharmaceutical industry, potentially involving a massive equity infusion of approximately Rs 8,300 crore or around $1 billion from one or more PE investors.
But Torrent, like Dr. Reddy's, said on September 1 that it has no information requiring disclosure under listing regulations.
If Torrent bags Cipla, it would become the second-largest pharma company in India by revenue. Cipla is way bigger: its revenues for 2022-23 were more than double that of Torrent Pharma. Torrent would overtake the current leader in the domestic formulations business, Sun Pharmaceutical Industries Ltd.
If Torrent gets the promoter's stake, India's takeover rules require it to make an open offer for an additional 26 per cent stake. Then it will be paying Rs 60,000 crore or approximately $7.2 billion for a 59.47 per cent stake in Cipla, surpassing Sun Pharma's $4 billion acquisition of Ranbaxy from Daiichi Sankyo in 2014.
Shiraz Bugwadia, investment banker and Senior Managing Director at O3 Capital, says Torrent would get a strong foothold in the US if it bags Cipla.
"Although acquiring Cipla would make Torrent one of the largest domestic formulations companies with revenue exceeding Rs 15,000 crore, Cipla's US business is six times Torrent's. The US generics market is challenging even with a unique portfolio, especially in the respiratory segment," he says.
Challenges for the Buyers Courting Cipla :
While Cipla, Torrent and Dr. Reddy's have been non-committal, the markets seem to have reacted. Shares of Cipla rose 0.93 per cent to Rs 1,186.80 during August-September, while Torrent Pharma declined 3.71 per cent to Rs 1,928 on September 29 from Rs 2,002.75 on July 31. On September 29, the closing price of Dr. Reddy's was Rs 5,586.75 against Rs 5,646.30 on July 31, 2023.
Manchanda says that while Cipla may be an attractive asset for acquisition, the potential size of the deal has reduced competition. Even for the two reported players, Torrent and Dr. Reddy's, the deal would require execution prowess.
"Such financial leverage on their books would require flawless execution," says Manchanda.
Any successful buyer must factor in Cipla's business spread apart from the deal size. Merging the businesses could be an equally daunting task. Analysts say Cipla's potential acquisition by Dr. Reddy's would position Dr. Reddy's as the second-largest player in India's domestic formulations market, with estimated revenue of around Rs 14,000 crore.
Dr. Reddy's has a substantial presence in the US market, with revenues of $1.2 billion and a CAGR of 16 per cent from FY20-23. Cipla's US operations generated $0.7 billion at a CAGR of 10 per cent during the same period.
The two have significant portfolio overlaps, especially in the gastrointestinal and cardiac segments, but their respiratory segments complement each other well.
Regarding Torrent's bid, Bugwadia says the domestic formulations portfolios of Torrent and Cipla complement each other well, with limited overlap.
"However, cost synergies may be limited due to differences in field force personnel and manufacturing facility locations," he says.
While stakeholders and investors imagine various scenarios, any new owner knows it will be hard-pressed to build on a legacy beyond spreadsheet numbers.