Best Destinations to Visit in the World in 2023
There's no doubting that travel will be back in 2023, thanks to pent-up demand for all those trips postponed due to the pandemic. Yet, what are the top foreign travel destinations? What are the world's top travel destinations?
However keep in mind that with travel demand skyrocketing and 31% of travellers indicating they want to spend more on international travel this year, costs rising, and airlines experiencing record demand, don't wait. Now is the time to book that once-in-a-lifetime trip.
Top Places to Visit in 2023 : Europe
Where To Go : Isle Of Skye, Scotland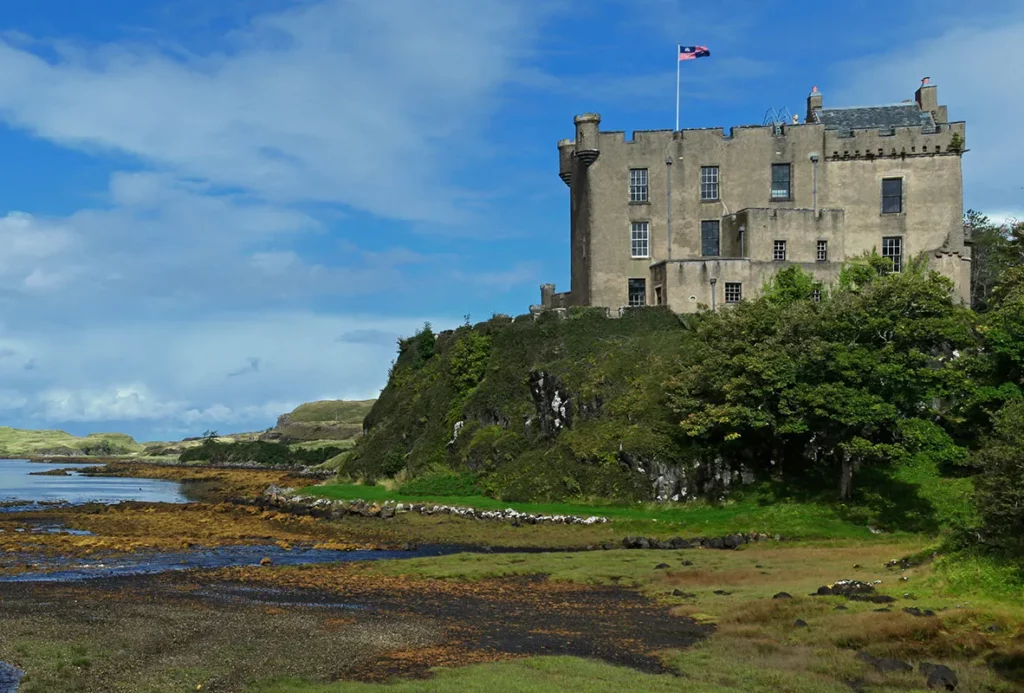 Why : The Bracken Hide Hotel, a one-of-a-kind pod hotel and Nordic sauna retreat with a wild swimming pond on the outskirts of Portree, will debut this year. Its luxurious accommodations, which blend rustic charm with a touch of sophistication, reflect Skye's untamed scenery, with views of the Cuillin Highlands or the Isle of Raasay. There is a restaurant, a whisky bar, and a screening room in The Hub.
Kinloch Lodge is the place to go if you want something a little more traditional. Lord and Lady Macdonald opened it in 1972 as their family home, and it is presently run by their daughter Isabella Macdonald, who is connected to the aforementioned Flora (whose portrait hangs in the wood-paneled restaurant). Isabella, in collaboration with head chef Jordan Webb, has returned the hotel's approach to one of seasonality and sustainability, utilising ingredients grown in Kinloch's polytunnels or foraged from the loch shore and forests. Visitors can acquire these techniques from the hotel's ghillie, Mitchell Partridge, or go out with Skye High Wildlife's Stewart Dawber to identify deer, otters, and a golden eagle.
Finally, don't miss a supper at Edinbane Lodge, which was a dilapidated hunting lodge until chef-patron Calum Montgomery, who was born and raised on Skye, took it over with his family five years ago. It won the title of Restaurant of the Year at the Scottish Excellence Awards in March, and it also boasts four bedrooms where you can nap after feasting on hand-dived Isle of Rona scallops with smoked seaweed butter and other delectable dishes.
Where To Go : Nice, France
Why : The Anantara Plaza Nice Hotel, a revitalised 19th century architectural beauty overlooking the sparkling Promenade des Anglais, also marks a watershed moment for Nice and the triumphant return of one of the Côte d'Azur's most legendary hotels. The Belle Epoque-style hotel combines old-world elegance with modern luxuries, including an elaborate spa and signature experiences such as "In the Footsteps of Coco Chanel," which includes a tour of Château de Crémat (the wine estate that inspired Chanel's famous interlocking-logo) C's and a tasting of a cuvee available only at the Anantara Plaza Nice Hotel.
Especially interesting for 2023: the Monaco Grand Prix will be celebrating its 80th anniversary this May, while the Cannes Film Festival will be celebrating its 76th anniversary this year. Nice makes an excellent home base for both.
Top Places to Visit in 2023 : Europe/Asia
Where To Go : Istanbul, Turkey
Why : Istanbul has always been associated with romance, thanks to its deep history, enchanting rivers, and breathtaking landscapes. "Yet, this city that straddles Europe and Asia is also a fluid modern metropolis that has just been revitalised by a slew of ambitious new initiatives," Anya von Bremzen explains. "One is Galataport, a mixed-use development with a beautiful waterfront promenade, acres of retail, a futuristic underground cruise port, and dining highlights like the seafood-centric Sait, the trendy fusiony Roka, and the Populist bar, which dishes up local craft brews and amazing views." Additionally nearby are the upcoming Renzo Piano-designed Istanbul Modern museum and the Peninsula Istanbul, which opened last month over many historic buildings and features spectacular apartments with views of the Bosporus."
The Ciragan Palace Kempinski, which includes a 19th-century Ottoman palace on its grounds, is Istanbul's most opulent hotel. "It's a local institution and an icon, and by summer, it'll showcase a super-opulent restoration of its guest rooms and public spaces directed by designer of the moment, Serdar Gulgun."
"Turkish Airlines, the stylish, award-winning national carrier, has expanded its U.S. excursions with Newark, Dallas, and Seattle-Tacoma," according to the website. Hot tip: The airline's new Istanbul Stopover Programme gives two complimentary nights at a four-star hotel for economy class passengers and three nights at a five-star hotel for business class customers who have lengthy transfer times in its Istanbul hub. Oh, and the airline's Istanbul business club has some of the best Turkish cuisine in town.
Top Places to Visit in 2023 : Asia
Where To Go : Japan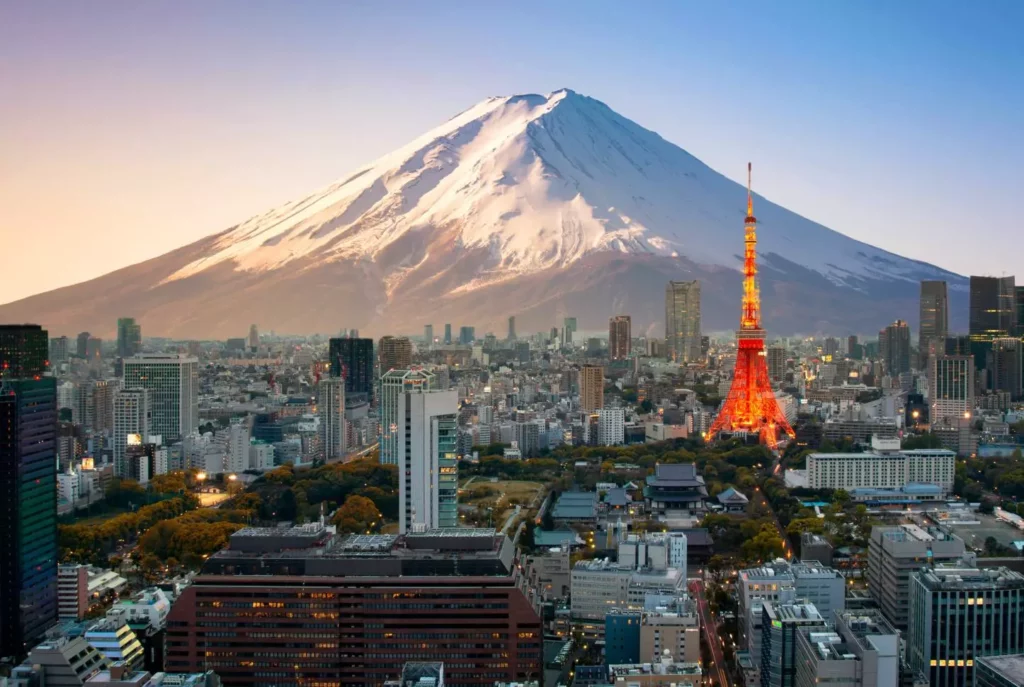 Why : With travel almost totally restored, a whole new set of contenders for the finest places to visit in 2023 emerges. After nearly three years of closed borders, the wonderful country has reopened, and it's much greater than before."
The inauguration of Aman Residences, Tokyo—the company's first residence-only development—as well as the debut of Aman's sister wellness-oriented brand at Janu Tokyo and Japan's first Bulgari hotel are among the significant 2023 news in Tokyo. Tokyu Corporation's new Tokyu Kabukicho Tower, Japan's largest multi-use hotel and entertainment complex, is also set to open. The premium Bellustar Tokyo (a Pan Pacific Hotel) will be located on the 39th to 47th levels, while the lifestyle Hotel Groove Shinjuku will be located on the 18th to 38th floors.
There's a lot going on in Tokyo when it comes to entertainment, including the soon-to-open Animate Ikebukuro (the world's largest anime store), digital art collective teamLab's new immersive production of Puccini opera Turandot, a new Japanese Cultural and Innovation Centre next to Haneda International Airport, and the Sunshine 60 Observatory in Ikebukuro (which is reopening as an indoor park).
The Ace Hotel (featuring an outpost of Piopiko from Michelin-starred chef Wes Avila), Marufukuro (in the former Nintendo headquarters), and the Park Hyatt Kyoto are all new additions to Kyoto's hospitality scene (located close to Kodai-ji Temple).
Where To Go : Hong Kong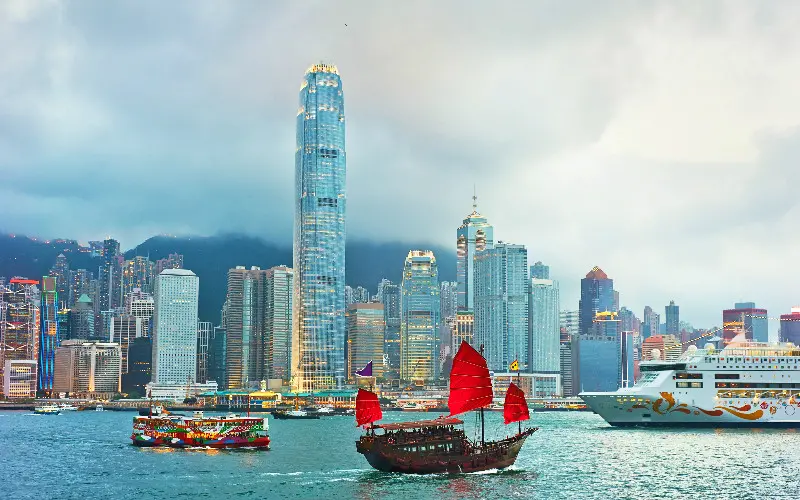 Why : There has never been a better time to visit Hong Kong: the city is giving away 500,000 tickets this year. The region recently lifted its remaining COVID restrictions, and the last three years have seen the establishment of new luxury hotels like as The Regent, The Hari, and Fullerton Ocean Park, which are all helping to elevate Hong Kong's gastronomic profile.
Despite popular belief that Hong Kong is tightly packed with skyscrapers, its hundreds of islands are only a short ferry journey away. Lamma and Cheung Chau have a relaxed vibe, with golden beaches and waterfront cafes. Hiking on Sharp Island or across Hong Kong Island to Repulse Bay offers towering views and beautiful beaches for those seeking a little more challenge. "I love how you can travel from a bustling city to waterfalls and bush in just an hour," Trainor says. "But, whenever I travel, I inevitably return to Hong Kong's most famous sites, such as Happy Valley, Star Ferry, and The Peak—catch the Peak Tram to the top for the greatest views in the city, followed by a picturesque walk down to the harbour."
Read Our Short Blogs On Best Places To Visit In 2023, Then Choose Your Destinations & Enjoy Your Travel Journey With Your Family, Friends !!!!