Bird Flu: What is it And What is Behind The Outbreak?
Octanews
November 29, 2022
245

9 minutes read
The World is Experiencing the Worst Bird Flu epidemic on Record.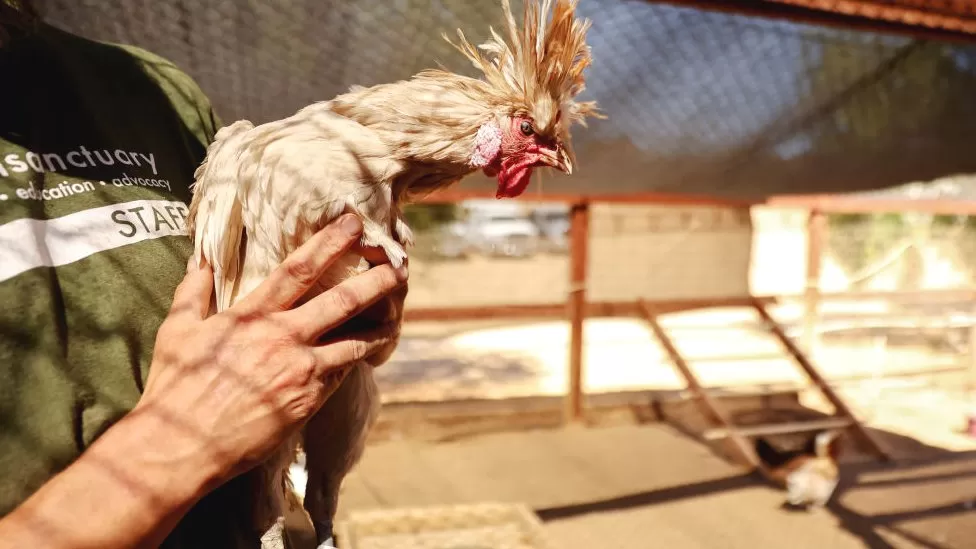 His highly contagious H5N1 strain of the disease is responsible for the deaths of hundreds of thousands of wild birds and millions of poultry.
What is Bird Flu ?
Avian influenza is an infectious disease that has infected poultry and wild birds for 100 years. It usually flares up in the fall before fading.
"It originated among European and Asian ducks and spread to other birds," said Paul Digard, professor of virology at the University of Edinburgh's Roslin Institute.
His H5N1 virus, which is currently the most common strain, has been occurring sporadically since it was first reported in China in 1996.
Is Bird Flu A Risk To Humans ?
In some cases, humans can become infected with bird flu through close contact with infected birds. "Current H5N1 strains appear to have a low risk of this at this time," said Professor Digard.
But he says, "We need to properly monitor how far it's spread by watching wild birds and getting reports from veterinarians who work with livestock."
Deadly Bird Flu Outbreak is Worst in U.S. History
A sustained outbreak of a deadly strain of bird flu has killed more birds than any previous outbreak in U.S. history.
The virus, known as highly pathogenic bird flu, killed 50.54 million birds in the country this year, according to Agriculture Ministry data reported by Reuters on Thursday. It represents birds such as chickens, ducks, and turkeys in facilities such as petting zoos.
The number surpasses his previous record of 50.5 million bird deaths from the 2015 outbreak, according to Reuters.
Nevertheless, USDA data show at least 3,700 confirmed cases in wild birds.
Bird Flu : How To Prevent it and Stop it Spreading.
Sanitary And Biosecurity Standards for The Protection of Birds from Avian Influenza (Bird flu).
The United Kingdom (England, Scotland and Wales) is in the Avian Influenza Prevention Zone (AIPZ). According to the law, the rules of hygiene and disease prevention must be followed. This aims to prevent bird flu and stop its spread.
The Main Cause of Avian Influenza in Poultry And Other Domesticated Birds is Exposure to:
Wild birds, especially waterfowl such as geese, ducks, swans and seagulls
Infected bird droppings
Dirty shoes, clothing, vehicles, equipment
Keep Your Birds Away From Other Captive And Wild Birds
Keep ducks and geese in a separate pen or building away from other birds
Ducks and geese do not always show signs of bird flu. This means they can quickly pass it on to other birds, such as chickens or turkeys.
Do not let Poultry or captive birds from neigh bouring sites or properties near your birds.
Prevent Contact With Wild Birds.
Wild birds can spread bird flu. Your birds can get infected if they:
mix with wild birds (direct contact)
exposed to wild Bird Faeces, feathers or Car cases (indirect contact)
Your birds' food, water, housing or equipment can be contaminated by direct or indirect contact.
Make your property or premises unattractive to wild birds. You can use:
bird scarers such as scarecrows (before you use a bird scarer check the National Farmers' Union code of practice)
spike strips to stop perching
foils or streamers (narrow strips of material used for decoration)
Maintain bird houses and sheds
Prevent Wild Birds Nesting or Roosting on it
Repair any Holes or Gaps to Stop wild Birds Getting in
Fix Leaks to Stop Contaminated Water Getting in
Fix Blocked Grains or Downpipes to stop Contaminated Water Getting in
Remove Moss From the Roof – it attracts Wild Birds.
Use clean clothing and footwear, and foot dips
You must wear clean footwear and clothing when you enter bird housing.
If you have more than one bird house you must have dedicated clothing or overalls for each house.
use a disinfectant foot dip before you enter and when you step out of bird housing using a Defra-approved disinfectant – this should be at least ankle deep and under cover so it's not diluted by rain or exposed to UV light
use dedicated footwear which stays inside the bird housing – leave your general footwear outside.
Do not walk on ground outside the bird housing in your disinfected or dedicated footwear.